A best friend's love lives on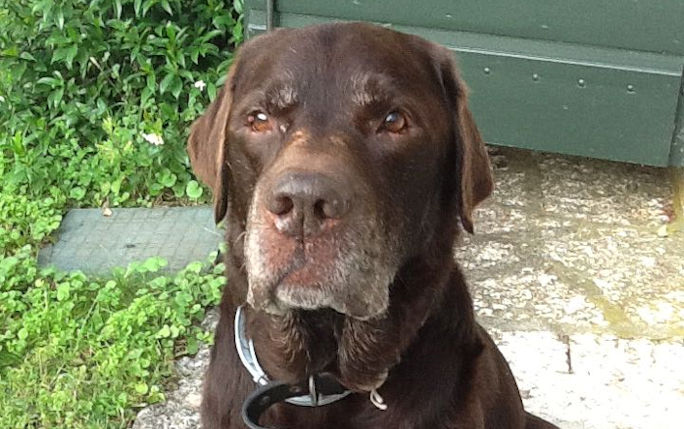 Samah El-Shahat's beloved dog, Lucky, was suffering with osteoarthritis in his elbow, which meant a severely diminished quality of life. Fortunately Samah found Professor John Innes at the University of Liverpool's Institute of Veterinary Science. In 2011 he was able to replace Lucky's elbow, using the Sirius Canine Elbow (developed by Professor Innes and Orthopaedic Surgeon, Rob Pettitt). This allowed Lucky to return to many of his favourite activities.
Towards the end of last year, Samah's beloved Lucky died of unrelated health issues. Samah chose to commemorate Lucky's life by creating the Lucky El-Shahat Scholarship. This scholarship will allow a PhD student to focus on creating the next generation of canine elbow replacements, and will help dogs like Lucky, and their families, live full lives together.
"Lucky was very fortunate to have the Sirius total elbow replacement procedure carried out by Professor John Innes and his team at Leahurst, University of Liverpool. Prior to it, he had suffered with severe elbow osteoarthritis. The Sirius elbow replacement, gave quality to the remaining five years of Lucky's life. In turn, seeing him in less pain, meant that the whole of our family's quality of life was improved. As he healed, we healed with him. This gave us incredible joy as we were able to spend more time together doing the things he loved."
The University of Liverpool is proud to be a centre for innovations like the canine elbow replacement that helped Lucky. By supporting partnerships between research and industry, the University is bringing life changing innovations to the families who need them.
Read more about supporting academic innovation at the University here: www.liverpool.ac.uk/giving/priorities/hiv.