The gifts that changed a generation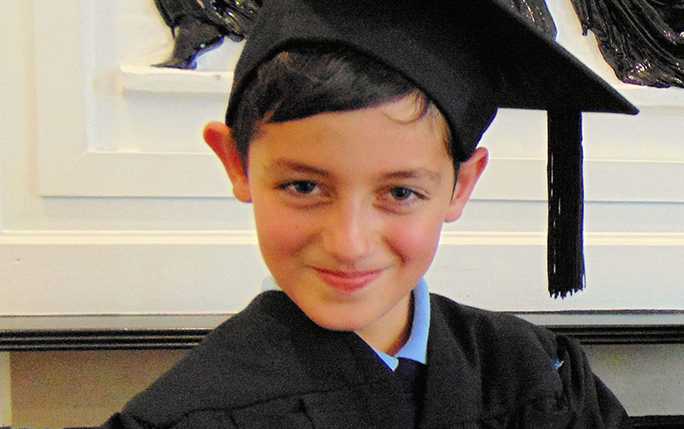 By giving to the most vulnerable in our community, Liverpool supporters have the power to break Anfield's cycle of poverty.
IntoUniversity North Liverpool is a programme that immerses the most disadvantaged youth of our community in the world of higher education. While the programme has only just begun, already the 25 visionary donors whose early gifts launched this project have made a lasting impact on more than 100 families.
Callum* is one of the programme's first participants. His primary school was chosen for IntoUniversity's intensive week-long engineering module.
Callum and his class went on field trips to experience engineering out in the world, and in a university. This included exploring the Museum of Science and Industry in Manchester, and experimenting with structures and materials in the lab with University of Liverpool's engineering department.
To celebrate the culmination of this life-changing week, IntoUniversity held a graduation ceremony in the Student Guild. Callum's passion about his experience was clear when he said: "Before, I just thought engineering was only fixing cars and stuff. But it's fun and creative. You can make anything!"
Callum's mom, Lily, added: "I don't know what changed during the week. He liked the engineering projects, especially building a tower from dry spaghetti and marshmallows. Then one night he just said to me that he wanted to go to university when he was older!"
Callum's change in outlook didn't stop with him. His two older brothers, who were never interested in higher education, are now both talking about the subjects they want to study at university. Callum's mother is thrilled at the possibilities that are opening for her family.
By continuing your support, IntoUniversity North Liverpool will have the financial stability to commit to helping children like Callum. These interventions will open a world of possibilities for the students, and their families.
Please click here to learn more about how you can help inspire students like Callum.
* Names have been changed to protect privacy.