GCRF investigator issues statement on climate futures at COP27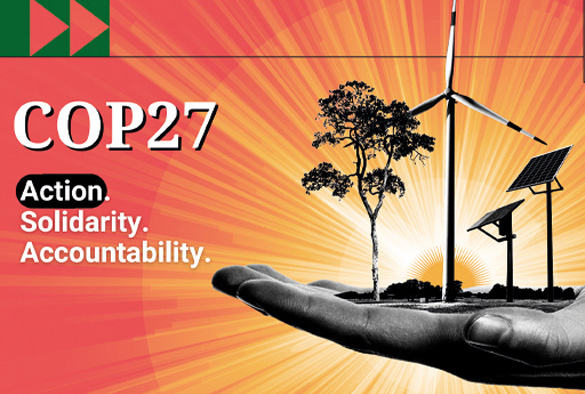 Indigenous Q'eqchi' land defender Cristina Coc recently delivered a high-level statement on behalf of the Indigenous Peoples Caucus at COP27. Coc, who is spokesperson of the Maya Leaders Alliance of Belize and co-investigator of a GCRF project led by SOES's Levi Gahman, issued a clear and direct message to international leaders from 190 countries and the conference's estimated 35,000 delegates: "There is no effective climate action without Indigenous peoples."
Incidentally, when it comes to the matter of successfully responding to the global climate crisis, the IPCC happens to agree.
The latest IPCC report, for example, mentions Indigenous peoples and knowledges over 2000 times, as well as explicitly states: "Supporting Indigenous self-determination, recognising Indigenous peoples' rights and supporting Indigenous knowledge-based adaptation are critical to reducing climate change risks and effective adaptation." To drive home the point even further, the IPCC authors go on to assert: "Indigenous knowledge is an important source of guidance for biodiversity conservation, impact assessment, governance, disaster preparedness and resilience."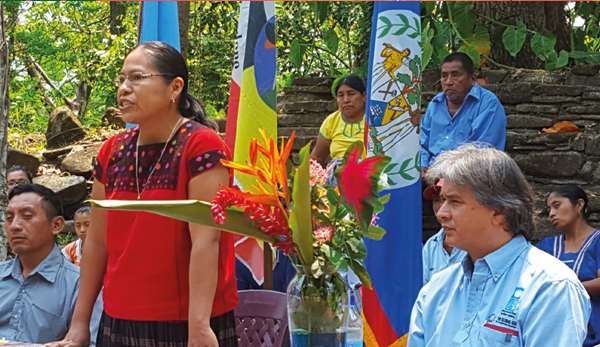 Cristina Coc, Spokesperson of the Maya Leaders Alliance
Photo credit: The Maya Leaders Alliance
The Role of Participatory Research
Gahman's research on the nexus between environmental change, cultural heritage, climate action, and resolving the lasting legacies of colonialism has been co-designed by Coc, Yucatec scholar-activist Dr. Filiberto Penados, and other Indigenous activists in Central America and the Caribbean, as well as received funding from the British Academy's "Heritage, Dignity, and Violence" GCRF portfolio. The findings from the team's participatory effort have been equally as clear as those issued in the IPCC report: grassroots movements, Indigenous people, and their diverse worldviews, knowledges, and forms of complex land tenure play a crucial role in securing sustainable and liveable futures.
The team's research reveals the same is true when it comes to reckoning with contemporary injustices owed to imperialism, dispossession, extractivist 'development,' and even well-intentioned conservation efforts. Community members from one of the Maya villages with whom Gahman works captured international headlines just last year for protesting an unwelcome visit by the Royals, who did not consult the village and are patrons of a conservationist charity that has been accused of grabbing ancestral lands and hiring private security to prevent Maya farmers from accessing it.
The multifaceted collaboration placed an additional focus on the intersection of race, class, human-nature relations, and holistic community health, which has been led by SOES's Dr. Shelda-Jane Smith. The results from this facet of the project have demonstrated that respecting the perspectives, experiences, and communal land claims of Indigenous communities is not only essential for the sake of reducing social inequalities, but also for both attenuating the escalating climate crisis and safeguarding planetary health.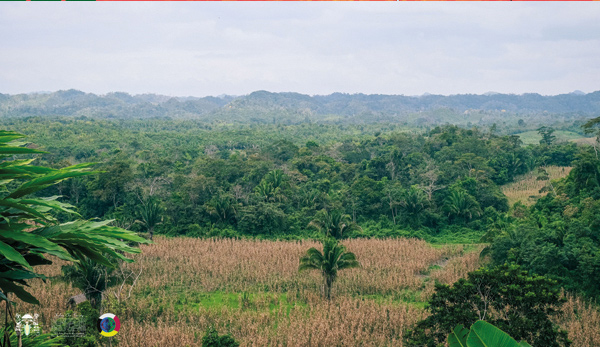 Maya ancestral territories, Toledo District, Belize
Photo credit: The Maya Leaders Alliance
Global Challenges, Grassroots Action
Indigenous territories are regularly targeted for privatisation and the industrial extraction of fossil fuels, cash crops, and minerals, which alter landscapes, water ways, and release a significant amount of carbon and pollution. Such processes also frequently result in violent displacements, damage to heritage sites, and ecosystem debilitation.
As a response, Indigenous communities continue to collectively organise, take to the frontlines, and confront the political and economic influences that are compromising the health of the planet. As a consequence and regrettably, Indigenous people are disproportionately subjected to state-sponsored reprisal, criminalisation, abduction, and even murder for their efforts in environmental defence.
Globally and despite the death threats, differing Indigenous groups continue to maintain rich traditions of interdependency and sustainable stewardship with local ecosystems. While pluralistic in expression, Indigenous worldviews, ecological knowledges, and land management practices often reflect an abiding respect for the environment and non-human life.
In short, Indigenous communities and grassroots movements, as diverse as they are, have deep understandings of ecology and heritage that is inextricably linked to nature. These "rooted" and situated knowledges offer scientists and policymakers invaluable insight into effective climate change mitigation and adaptation strategies, as well as can inform efforts in reducing disaster risk and building resilience.
Despite their pivotal role and track record of success with respect to protecting the environment, preserving heritage, and effectively addressing climate change, Indigenous peoples often remain marginalised if not entirely excluded from elite institutions and high-level decision-making processes.
To ensure that Indigenous knowledges are respectfully and appropriately integrated into world-leading climate action policies and impactful research agendas, as Coc noted in her address to COP27 and the IPCC has called for, it is necessary for Indigenous people to be meaningfully heard and included in the design, implementation, and monitoring of such policies and agendas.
Levi Gahman is a Reader in SOES's Power, Space, and Cultural Change Cluster and this work spans the University's Climate Futures, Heritage, and Living Well research themes. A partial selection of the project's outputs can be found in Geoforum; Sociology of Health and Illness; and the Journal of Political Ecology. Gahman's GCRF team was also recently contracted by Cambridge University Press to publish a book on their participatory research in the Elements in Indigenous Environmental Research series, which will be released in 2024.