Return to top
Course overview
As a practising therapeutic radiographer, this unique programme will allow you to obtain a full master's qualification.
Introduction
The MSc Radiotherapy (top-up dissertation module) will enable you to meet the standards expected by the profession and greatly enhance your career prospects in this field. To apply to this course, you must already have the Postgraduate Diploma in Therapeutic Radiography and Oncology (previously known as the Radiotherapy PGDip) from the University of Liverpool, or a pre-registration Postgraduate Diploma from a different UK university that confers eligibility to apply for registration as a therapeutic radiographer with the Health and Care Professions Council (HCPC).  Alongside this, you should also have between 12 to 18 months of clinical work experience in order to apply.
Who is this course for?
This course was created to supplement the study of students or practising therapeutic radiographers who already have a postgraduate diploma that confers eligibility for registration as a therapeutic radiographer.
What you'll learn
Prepare and critically evaluate a written dissertation proposal
Undertake and present a critical review of the literature evidencing in-depth knowledge and understanding of the topic area
Generate, formulate, and evaluate a structured investigation of a healthcare topic, related to the students' professional discipline.
Course content
Discover what you'll learn, what you'll study, and how you'll be taught and assessed.
Year 1
The dissertation is a multidisciplinary module that is delivered twice per year.  Students undertaking this module to obtain the MSc Radiotherapy will be allocated dissertation supervisors from the Directorate of Medical Imaging and Radiotherapy.
Compulsory modules
DISSERTATION (HEAL451)

Credits: 60 / Semester: whole session

The purpose of a Masters level dissertation is to provide evidence of academic study involving critical engagement with ideas at the forefront of professional knowledge, which meets the requirements of the QAA level descriptors for a Masters degree. In the dissertation module students have the opportunity to carry out their own supervised study through which they can apply their knowledge, develop or test ideas, and gain skills and understanding of how the boundaries of professional knowledge are advanced through research. Dissertation projects in the School of Health Sciences may be evidence reviews, empirical studies, structured service evaluations or clinical audit studies. Students undertaking the dissertation module work with a designated supervisor, who is  normally a member of academic staff from their professional  discipline. The supervisor guides and supports students in the development of their dissertation proposal, the execution of the study, and the writing of the dissertation report. Individual supervison is complemented by a series of group tutorials which provide a revision of key methodological principles, and an opportunity for peer discussion and support in the development of the dissertation ideas and project plan.     ​
Programme details and modules listed are illustrative only and subject to change.
How you'll learn
Your learning starts with a four-day block workshop, which runs in September and January each year.  You then complete your independent research project under the guidance of an appropriate supervisor.  You can liaise with your research supervisor to develop a study plan that works for you both e.g. face to face meetings, online meetings, or a combination.
The Directorate staff have a very wide range of expertise including medical physics in radiotherapy, computer treatment planning, imaging in radiotherapy, general cancer care and strategic planning of cancer services locally and nationally.  The Directorate also has its own CTSim, treatment planning system, patient management information system and a virtual environment in radiotherapy (VERT) system.  These facilities will allow supervisors to support students on the MSc in Radiotherapy in a diverse range of dissertations.
How you're assessed
The fully online MSc consists of one 60 credit dissertation module which can only be undertaken after completion of the 120 credit Postgrdauate Diploma in Radiotherapy (or its equivalent from other UK institutions).
Liverpool Hallmarks
We have a distinctive approach to education, the Liverpool Curriculum Framework, which focuses on research-connected teaching, active learning, and authentic assessment to ensure our students graduate as digitally fluent and confident global citizens.
Course options
Studying with us means you can tailor your degree to suit you. Here's what is available on this course.
Your experience
The School of Health Sciences' can offer you state-of-the-art facilities and and clinical placement sites at internationally renowned cancer centres.
Virtual tour
Chat with our students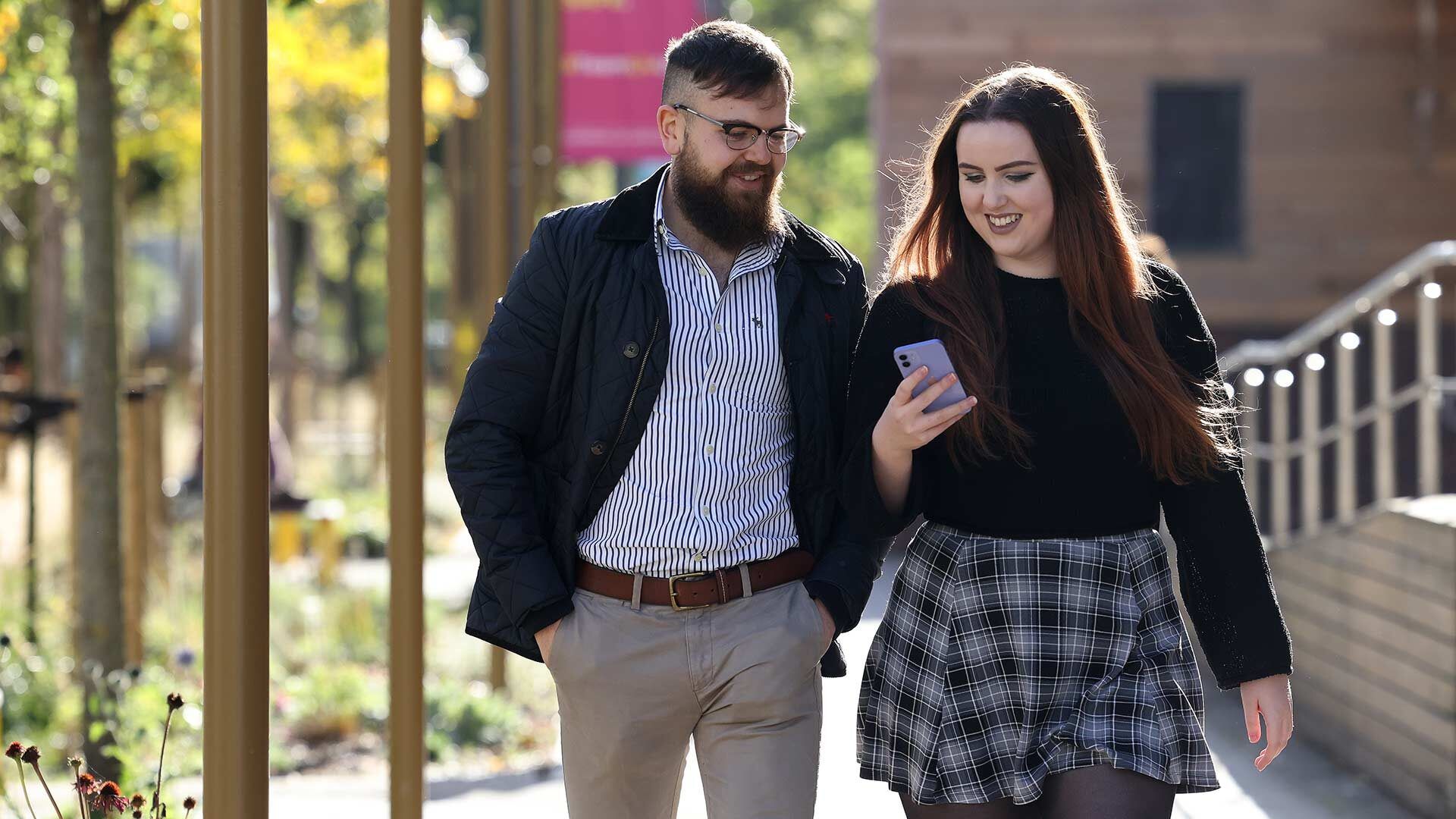 Chat with our students
Want to find out more about student life?
Chat with our student ambassadors and ask any questions you have.
Careers and employability
As applicants will normally be practising therapeutic radiographers in Band 5/6 positions, obtaining the MSc Radiotherapy will greatly enhance career prospects in specialist therapeutic radiographer posts.
Your future
Gaining this master's qualification will enable practising therapeutic radiographers to move into more specialist areas such as tumour specific roles, leadership roles, areas of specific expertise such as imaging and/or treatment planning, research roles, and educating the future workforce.
Fees and funding
Your tuition fees, funding your studies, and other costs to consider.
Tuition fees
UK fees

(applies to Channel Islands, Isle of Man and Republic of Ireland)

Part-time place, per year
£3,100
International fees
Part-time place, per year
£9,100
Fees stated are for the 2024-25 academic year. The fees are based on a course duration of one year.
Tuition fees cover the cost of your teaching and assessment, operating facilities such as libraries, IT equipment, and access to academic and personal support.
If you're a UK national, or have settled status in the UK, you may be eligible to apply for a Postgraduate Loan worth up to £12,167 to help with course fees and living costs. Learn more about paying for your studies..
Additional costs
We understand that budgeting for your time at university is important, and we want to make sure you understand any course-related costs that are not covered by your tuition fee. This could include buying a laptop, books, or stationery.
Find out more about the additional study costs that may apply to this course.
Scholarships and bursaries
We offer a range of scholarships and bursaries to provide tuition fee discounts and help with living expenses while at university.
Entry requirements
The qualifications and exam results you'll need to apply for this course.
| Your qualification | Requirements |
| --- | --- |
| Postgraduate entry requirements | Candidates must have successfully completed a pre-registration Postgraduate Diploma in Radiotherapy within the last 5 years that confers eligibility to apply for registration as a therapeutic radiographer with the Health and Care Professions Council (HCPC). |
| International qualifications | If you hold a bachelor's degree or equivalent, but don't meet our entry requirements, a Pre-Master's can help you gain a place. This specialist preparation course for postgraduate study is offered on campus at the University of Liverpool International College, in partnership with Kaplan International Pathways. Although there's no direct Pre-Master's route to this MSc, completing a Pre-Master's pathway can guarantee you a place on many other postgraduate courses at The University of Liverpool. |
English language requirements
Please note – whilst we do accept IELTS qualifications, we do not accept IELTS qualifications that have been sat and gained online. We only accept qualifications that have been sat and gained in person.
| English language qualification | Requirements |
| --- | --- |
| INDIA Standard XII | National Curriculum (CBSE/ISC) - 75% and above in English. Accepted State Boards - 80% and above in English. |
More about life in Liverpool
Discover more about the city and University.
Why study at Liverpool?
Liverpool bursts with diversity and creativity which makes it ideal for you to undertake your postgraduate studies and access various opportunities for you and your family.
Accommodation
To fully immerse yourself in the university experience living in halls will keep you close to campus where you can always meet new people. Find your home away from home.
Fees and Finance
Discover what expenses are covered by the cost of your tuition fees and other finance-related information you may need regarding your studies at Liverpool.
Contact us
Have a question about this course or studying with us? Our dedicated enquiries team can help.