Return to top
Course overview
This programme provides you with the skills and experience needed to progress your music performance to the next level. With support from professionals in the industry and the expert guidance of our lecturers, you will develop your craft as a prospective professional musician.
Introduction
Our MMus Performance develops solo and ensemble performance, teaching, and research skills appropriate to performance.
Here at Liverpool you will learn in an interdisciplinary teaching and research environment and with a diverse and international student community.
With dedicated small group and one-on-one teaching, the department offers a vibrant and active performance environment, and opportunities to develop connections with local and national music institutions.
You will have access to excellent studio and practice facilities and will perform in the Tung Auditorium (opened 2022) a cutting edge 400-seat, acoustically-optimised music performance space that has two top-of-the-range Steinways.
What you'll learn
You will develop key performance skills in both a solo and ensemble capacity, enabling you to improve your musicianship and confidence in concert or gig environments.

You will learn music teaching techniques and professional practice to help equip you with skills that you need to move forward in a career teaching music.

You'll learn how to engage with and effectively produce research related to performance, with a view to developing as a distinctive, enquiring practitioner.

You will learn how to prepare professionally and will have opportunities to perform with members of the Royal Liverpool Philharmonic Orchestra or professional jazz performers for performance assessments.

Teaching will adapt to your specialism, so whether you are a classical or jazz musician, you will have opportunities to undertake performance work beyond standard recitals.
Course content
Discover what you'll learn, what you'll study, and how you'll be taught and assessed.
Semester one
Please note: programme and module details are illustrative and subject to change.
The modules to which the individual instrumental lessons are attached are Performance 1, Performance 2 and Major Project (assuming the final recital option is taken). A professional accompanist is provided for all performance assessments. Students should complete the modules from Semesters 1 and 2 before taking the Major Project.
For non-native English speakers, we also strongly recommend the following module: ENLU102 In-sessional English Language Support (year-long).
Compulsory modules
PERFORMANCE 1 (MUMA611)

Credits: 20 / Semester: semester 1

This module focuses on raising awareness of, and developing approaches to, efficient reflective practice, interpretive skills and professional deportment suited to Masters level. Students will work towards a performance in a solo recital capacity or equivalent. They will receive 1-to-1 tuition on their specialist instrument, complemented by weekly workshops in which they will receive opportunities both to practise and to perform in front of others and to undergo peer review.
RESEARCH SKILLS (MUMA710)

Credits: 20 / Semester: semester 1

The module provides students with the necessary core skills to research music performance at Masters level. These skills include writing an annotated bibliography, the use of music notation software for score publication, and formulating a research proposal for a small-scale performance research project. In order to assist students in the development of suitable research proposals, instructional workshops will be complemented by research seminars in which students will be introduced to recent performance research, analytical methods and associated techniques.
RESEARCH PROJECT (MUMA721)

Credits: 20 / Semester: semester 1

This module supports students in the development of their particular research interests and will typically follow through with plans from the research proposal written for the Research Skills module. As appropriate, students will be encouraged to engage with key practitioners, theory, historical perspectives, performance practice, philosophical debate, analytical techniques, and a range of research methods. Diverse output types are available depending on what will best support the student's future academic or employment ambitions. For instance, a project may include practice-led research, practice-as-research or research-led practice elements or it may take the form of an essay or short performing/critical edition. Seminars will involve discussion of specific texts to support the range of work explored in students' chosen projects. Performance recording projects may be developed in a studio setting if the student has the appropriate studio skills.
Programme details and modules listed are illustrative only and subject to change.
Semester two
Compulsory modules
MUSIC PERFORMANCE PEDAGOGY 1 (MUMA631)

Credits: 20 / Semester: semester 2

The module will involve studying the skills and processes of teaching and learning a musical instrument or voice and will equip students to have a knowledge of appropriate teaching styles and methods. The teaching context will focus on 1-to-1 tuition. Throughout the module there will be opportunities for students to observe real teachers teaching real lessons to real pupils via audio-visual resources. Students will be encouraged to reflect and comment on these examples, developing their critical awareness of the effectiveness of the teaching. In addition, all students will be encouraged to set up observations of live teaching in situ with a professionally qualified teacher and to keep an observation diary.
Music Performance Pedagogy 2 (MUMA640)

Credits: 20 / Semester: semester 2

This module focuses on music performance teaching skills in group work contexts, exploring alternative teaching and learning methods and addressing issues relating to potential external engagements with a view to preparing students for a portfolio career. It will raise student awareness and understanding of a range of complementary practices and will provide opportunities for their pedagogical applications.
PERFORMANCE 2 (MUMA621)

Credits: 20 / Semester: semester 2

The module develops and extends technical aspects of performance, broadens repertoire, supports students in the establishing of performance networks and furthers performance experiences. It focuses on applying performance skills to ensemble work, whether that be in a chamber ensemble context, or taking on a concerto role or opera/musical theatre repertoire. Students will receive 1-to-1 tuition on their specialist instrument, complemented by weekly workshops in which they have opportunities to develop ensemble skills, to rehearse and to perform in front of others and to undergo peer review.
Programme details and modules listed are illustrative only and subject to change.
Final project
Compulsory modules
MAJOR PROJECT (MUMA601)

Credits: 60 / Semester: whole session

Students will pursue an extended/larger scale project according to their chosen performance studies specialism. They may opt for a long recital or a pedagogy/research project equivalent to 45 minutes of performance or 15,000 words. As part of the project, and where appropriate, students may choose to develop suitable materials for self-marketing and career development plans. Students will receive dedicated tutorial support to help hone the project, which includes instrumental lessons for those taking the recital option.
Programme details and modules listed are illustrative only and subject to change.
How you'll learn
Teaching on the MMus in Music Performance is delivered through a combination of lectures, seminars and tutorials held on campus, as well as 20hours of 1–1 specialist instrumental/vocal tuition. There are also opportunities for students to participate in masterclass workshops and perform with members of the Royal Liverpool Philharmonic Orchestra (RLPO). All students take all modules, which cover solo and ensemble performance, research, and pedagogy; concluding with a major project which can specialise or combine these areas. Class sizes are typically between 10–15 students.
How you're assessed
Students on the MMus are assessed through a combination of formative and summative coursework. This takes a number of different forms, including research portfolios, reflective and research essays, presentations, and performances (both solo and ensemble).
Liverpool Hallmarks
We have a distinctive approach to education, the Liverpool Curriculum Framework, which focuses on research-connected teaching, active learning, and authentic assessment to ensure our students graduate as digitally fluent and confident global citizens.
Your experience
As a music student at the University of Liverpool, you will be a part of a small and friendly department. With access to our extensive range of facilities including state-of-the-art recording faclilities, our auditorium and professionally maintained instruments. All while being surrounded by like-minded musicians.
Watch now
Video
Performance MMus
Watch performances from some of our MMus students and find out what they thought of the course.
Virtual tour
Supporting your learning
From arrival to alumni, we're with you all the way:
Why study Music at Liverpool?
We pride ourselves on being an innovative department that embraces the full spectrum of music, from the great works of the past to emerging trends such as sound for computer games
Our staff and students come from a variety of performance and non-performance backgrounds and share interests that span classical, popular, world and film music
Long established as a classical music department, in 1988 we created the Institute of Popular Music – the world's first specialist centre for the study of Popular Music
Music placed in the top quartile for impact classified as outstanding (4*) (REF 2021)
Our recently refurbished facilities boast brand new studios, teaching spaces, and industry standard equipment. These include recording and production studios, an SSL studio, practice rooms with Yamaha pianos, a multipurpose rehearsal and performance space, iMac suites and a games research lab
In March 2022 we opened the Tung Auditorium, a new state-of-the-art performance venue seating up to 400 people, with space for a 70-piece orchestra.
What students say...
Literally situated in a house, the music department is one of few to have its own common room, meaning that there is no segregation between year groups, degree courses or even lecturers. Everyone knows each other which makes the needs of the individual even more prominent; when the lecturers care about us we care more about our studies.
Chat with our students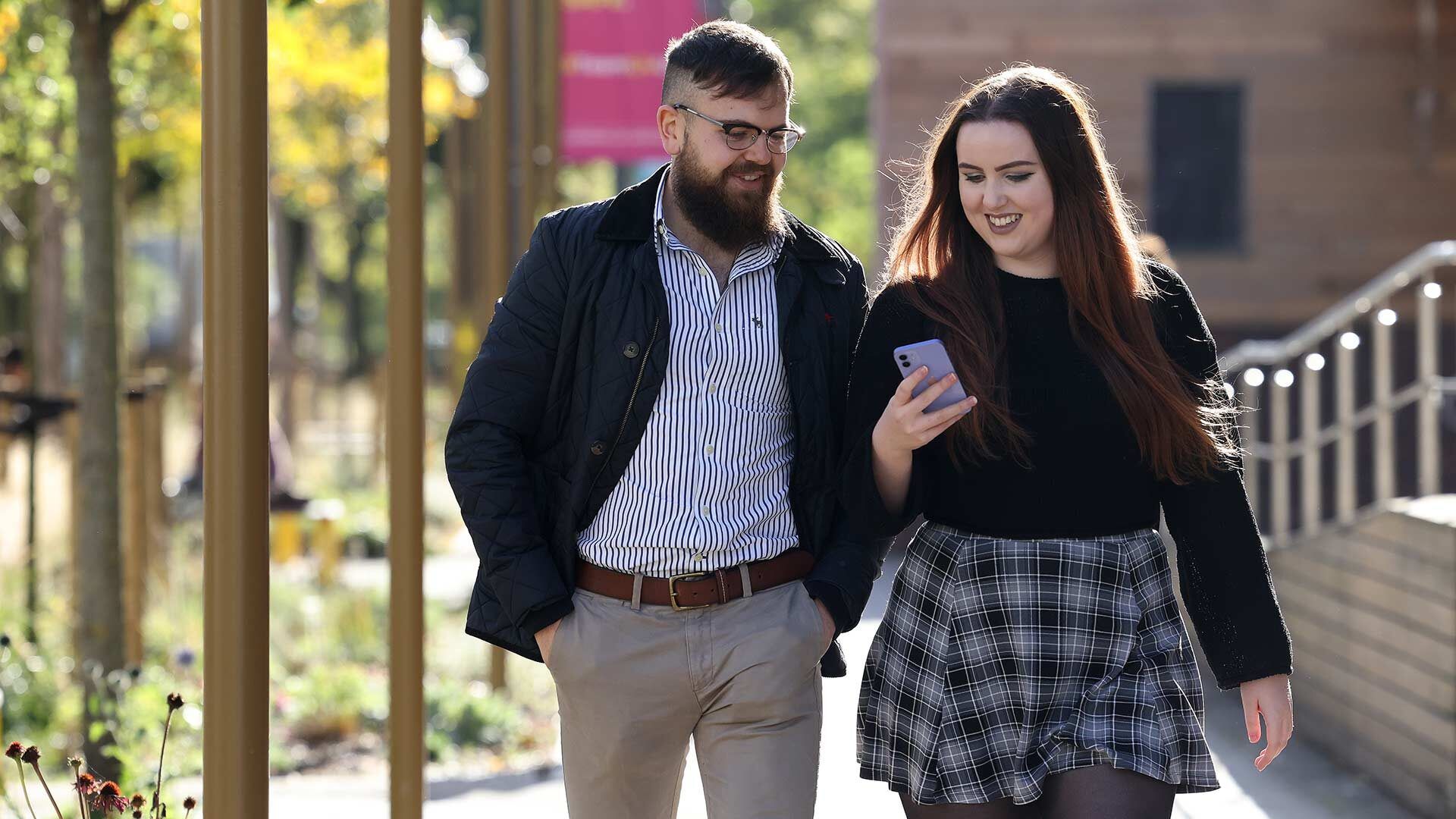 Chat with our students
Want to find out more about student life?
Chat with our student ambassadors and ask any questions you have.
Careers and employability
The MMus in Performance develops key skills to those working or wishing to work in a variety of fields related to music. The MMus is particularly suitable for graduates looking to pursue careers in the arts, specifically relating to music performance and research, as well as teaching.
Your future
The MMus is designed to prepare you for a portfolio career as a musician, combining teaching and performance, alongside other avenues of the music industry. Equally, you may want to take this course for your personal development and the revitalisation of subject awareness or to provide a stepping stone towards a PhD in a performance-related area.
Fees and funding
Your tuition fees, funding your studies, and other costs to consider.
Tuition fees
UK fees

(applies to Channel Islands, Isle of Man and Republic of Ireland)

Full-time place, per year
£10,400
International fees
Full-time place, per year
£21,300
Fees stated are for the 2023-24 academic year.
Tuition fees cover the cost of your teaching and assessment, operating facilities such as libraries, IT equipment, and access to academic and personal support.
If you're a UK national, or have settled status in the UK, you may be eligible to apply for a Postgraduate Loan worth up to £12,167 to help with course fees and living costs. Learn more about tuition fees, funding and Postgraduate Loans.
Additional costs
We understand that budgeting for your time at university is important, and we want to make sure you understand any course-related costs that are not covered by your tuition fee. This could include buying a laptop, books, or stationery.
Find out more about the additional study costs that may apply to this course.
Scholarships and bursaries
We offer a range of scholarships and bursaries to help cover tuition fees and help with living expenses while at university.
Entry requirements
The qualifications and exam results you'll need to apply for this course.
Your qualification
Requirements
Postgraduate entry requirements

You will normally need a 2:1 honours degree, or above, or equivalent. This degree should be in music or an arts, humanities or social science subject. Joint-honours degrees, where music or a related subject is combined with another, are accepted.

An interview usually forms part of the selection process.

We look at the individual qualities of applicants and encourage applications from those with first degrees obtained from music conservatories and mature students with non-traditional backgrounds.

You will be required to submit evidence of your performance skills. This should take the form of a video where you are performing classical music for 15-20 minutes. Please include a link to the performance demo in your supporting statement.

International qualifications

If you hold a bachelor's degree or equivalent, but don't meet our entry requirements, you could be eligible for a Pre-Master's course. This is offered on campus at the University of Liverpool International College, in partnership with Kaplan International Pathways. It's a specialist preparation course for postgraduate study, and when you pass the Pre-Master's at the required level with good attendance, you're guaranteed entry to a University of Liverpool master's degree.
English language requirements
You'll need to demonstrate competence in the use of English language. International applicants who do not meet the minimum required standard of English language can complete one of our Pre-Sessional English courses to achieve the required level.
English language qualification
Requirements
IELTS
C
View our IELTS academic requirements key.
International Baccalaureate

Standard Level (Grade 5)

TOEFL iBT
88 or above with minimum scores in components as follows: Listening and Writing 19, Reading 19, Speaking 20.
INDIA Standard XII
70% or above from Central and Metro State Boards
WAEC
C4-6
Hong Kong use of English AS level
C
More about life in Liverpool
Discover more about the city and University.
Why study at Liverpool?
Liverpool bursts with diversity and creativity which makes it ideal for you to undertake your postgraduate studies and access various opportunities for you and your family.
Accommodation
To fully immerse yourself in the university experience living in halls will keep you close to campus where you can always meet new people. Find your home away from home.
Fees and Finance
Discover what expenses are covered by the cost of your tuition fees and other finance-related information you may need regarding your studies at Liverpool.
Contact us
Have a question about this course or studying with us? Our dedicated enquiries team can help.