Consultancy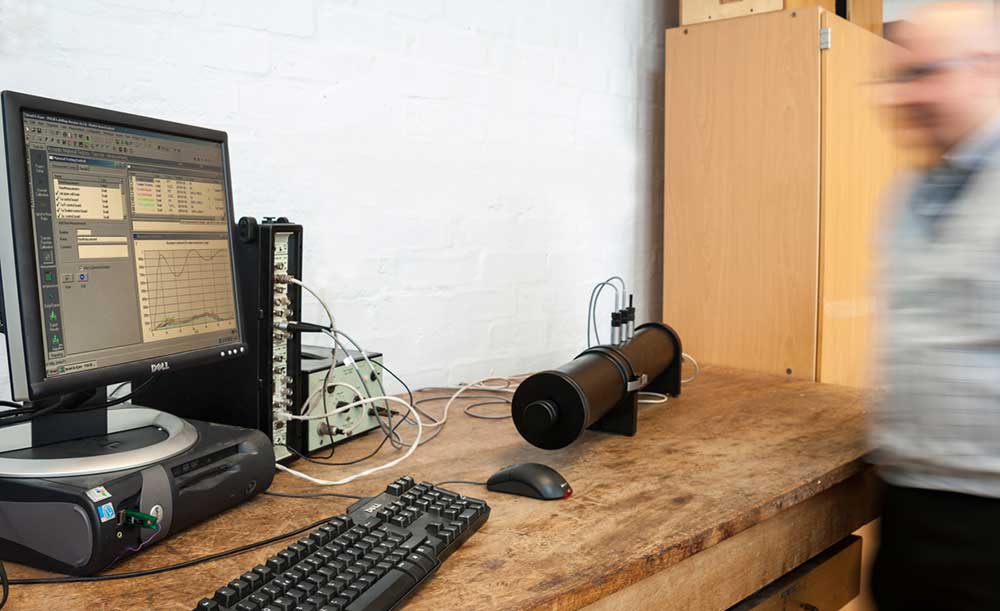 The Acoustics Research Unit (ARU) has provided a high-quality consultancy service to industry for many decades. We have expertise in many areas of acoustics such as product design, building acoustics, environmental noise, noise control, and noise at work.
The research background of the ARU means that we are ideally placed to take on non-standard work which contains an element of research, such as product development.
Our clients have included manufacturers, architectural practices, industry, local authorities, building contractors, government departments and retailers.
For more information please contact:
Dr G Seiffert
Acoustics Research Unit
The School of Architecture
The University of Liverpool
Liverpool L69 7ZN
United Kingdom
Tel: +44 (0) 151 794 4939
Email: aru@liverpool.ac.uk
A selection of recent consultancy projects:
Manufacturers
Development of a new test rig to measure and characterise structure-borne sound and fluid-borne sound emission from pumps.
Bespoke software for acoustic product design.
Product noise testing.
Design of sound attenuating enclosure.
Assessment of low-frequency noise and noise control measures.
Local Authorities
Noise monitoring to identify low-frequency noise.
Investigation of traffic noise for assessment with PPG24.
Acoustic design and testing at a Health Centre.
Acoustic design of a swimming pool.
Universities & Colleges
Acoustic design of lecture theatre complex.
Vibration survey for vibration-sensitive equipment.
Acoustic design for an institute of performing arts.
Architectural practices
Design of music practice rooms.
Estimation of speech privacy in open-plan offices.
Investigation of sound insulation for treatment rooms in a health club.
Industry, retailers & housing developers
Noise control for on-site deliveries.
Environmental noise from a large foundry.
Environmental noise from a dairy.
Railway noise and vibration assessments.
Traffic noise assessments for dwellings.
Environmental noise from sewerage tunnelling operations.
Environmental noise control at food processing factory.