Guest Lecture Series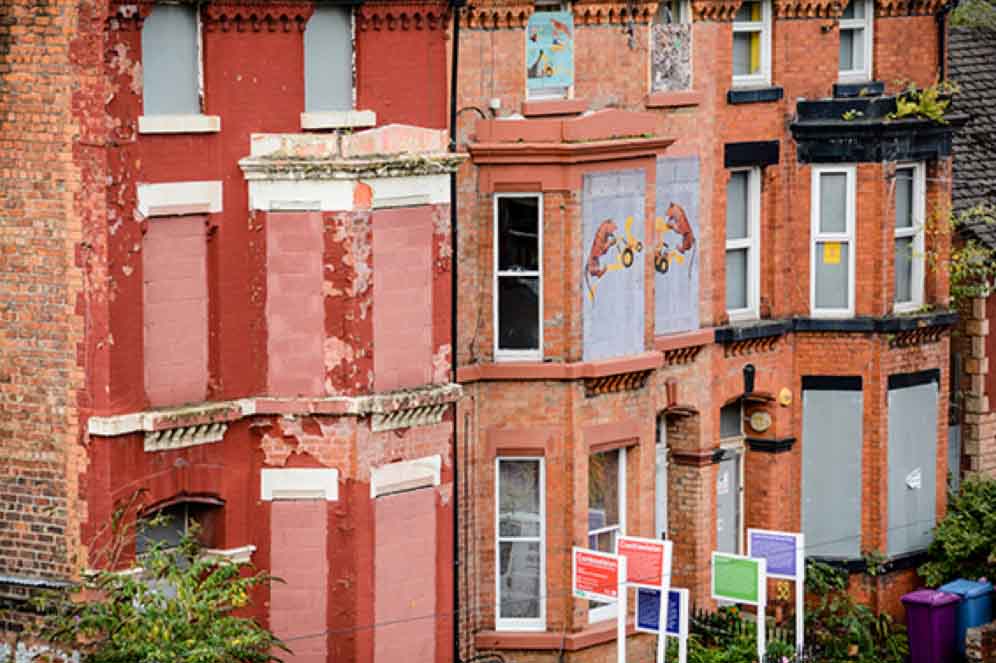 Nina Edge and Dr Gareth Carr
The Welsh Streets of Liverpool
Talk with Q&A, introduced by Professor Neil Jackson
Thursday 16th November, 5.30 pm
The Welsh Streets Home Group was formed in 2004 by some 20 neighbours who discovered their homes were included in what would be the biggest land clearances since the 1960's. Their combined efforts brought together over 200 residents from across the proposed clearance site, all unwilling to see their homes and community destroyed. The Welsh Streets Home Group connected with other local groups opposed to demolition and to the national campaign co-ordinated by Homes Under Threat (WSL HUT)
Read more here: http://www.welshstreets.co.uk
Resident and artist Nina Edge has been a leader of the 14 year campaign to save the Welsh streets from demolition.
Dr Gareth Carr of Glyndwr University and Former PHD student of UoL was an important witness at the public enquiry and whose evidence disproved the developers' claims.
'Gareth's presentation will place the 'Welsh Streets' within the wider developmental context of 19th century housing in Liverpool, and will emphasise the importance of their protection in respect of the cultural and historical significance that the remaining houses represent.'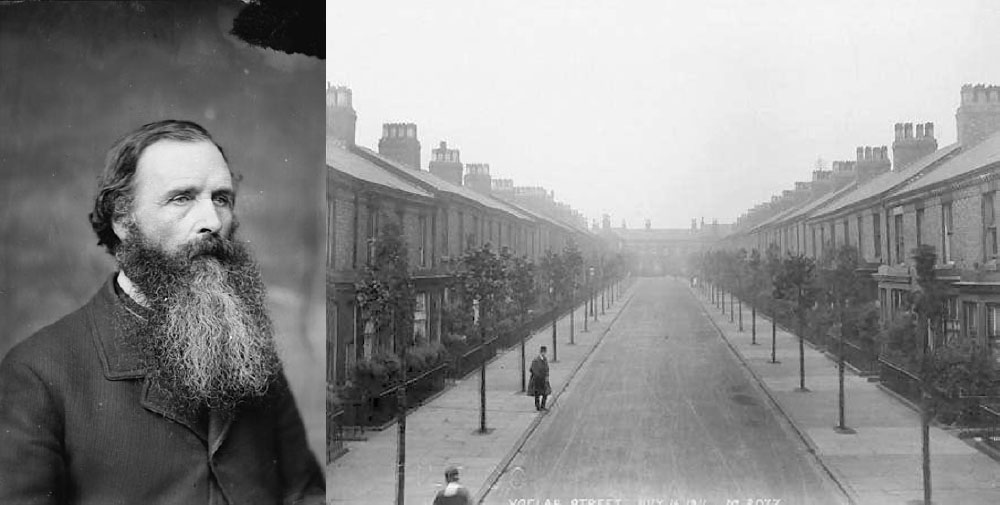 Biography
Dr Gareth Carr is an alumnus of Liverpool School of Architecture and is a Senior Lecturer at Wrexham Glyndwr University. His particular research interest is the work of Welsh-born architect and surveyor Richard Owens (1831-91), who established a very successful practice in mid-Victorian Liverpool; a practice that was to exist in the City for over a century. Gareth's involvement in the 'Welsh Streets' campaign was as an expert witness for Save Britain's Heritage in the Public Inquiry of June 2014, where evidence was presented of the historical importance of the Welsh Streets to the urban development of Victorian Liverpool.