Guest Lecture Series: UrbanistasNW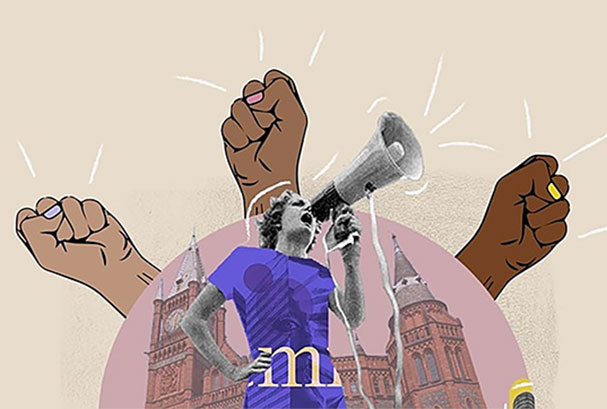 UrbanistasNW: where did everybody go?
Date: Thursday 18th February 2021, 18:30 GMT (online)
Click here to watch a recording of the event
A collaboration between LSA and Femin.AE (Women in Architecture)
Synopsis
We want to explore why architectural education, especially during undergrad, has around a 50/50 gender split, but the further up the ladder women seem to drop off. We will discuss our individual experiences within education and practice, what we like/ dislike about the profession and why we think women drop out at a comparatively high rate.
Biography
UrbanistasNW was set up as a branch of the worldwide oraninsation, Urbanistas, in 2019. We are a female led network who want to play an active role in shaping our cities and environment to be a more equitable, diverse place to live, work and play.
Femin.AE (Women in Architecture)
Femin.AE is a student led collective within the university who are committed to educating and empowering students and staff alike. We aim to connect students across the school and provide a space for like-minded individuals to meet, learn and educate each other about fellow women in the profession.
Our collective goals include utilising social media platforms to showcase achievements of women within the profession across the world, promote the work of students within the school and set up a reading list of recommended and relevant texts. Through guest lectures and Q&A sessions we aim to learn about the experiences of women within the profession. Long term we hope this collection of information will be used to adapt and update the curriculum to be more diverse and inclusive