Guest Lecture Series: Sumita Singha

Designing for an Ethical World
Thursday 4th November 6pm Online
Click here to register in advance for this lecture
After registering, you will receive a confirmation email containing information about joining the meeting.
The patriarchal hierarchy of our designed environment seeks to dominate nature and those who are weaker, including animals and other humans. Now with the existential threat of the climate crisis, do we need a different way of designing? This new design means not just disinvestment from the carbon producing economy and de-linking from non ethical supply chains- but also disinvestment from toxic ways of working. It embraces creative, collaborative and participative ways of working with the people and the planet. It actively seeks diversity and inclusivity to enhance, animate and appreciate our built environment.
Biography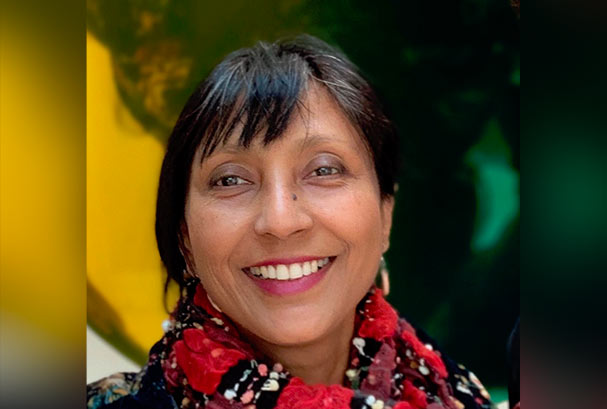 Sumita is an architect, teacher and writer with awards including the UIA:UNESCO, Women In Business and Atkins Inspire. Sumita founded Architects For Change, the Equality forum at RIBA and is past Chair of Women In Architecture. Sumita has served on many RIBA committees for over 25 years, including the professional standards panel. She is a non-executive Director of Moorfields Eye Hospital NHS Foundation Trust. Sumita is a trustee of Architects Benevolent Society, Waltham Abbey Royal Gunpowder Mills and Commonwealth Association of Architects; and founding director of Charushila, an environmental design charity. She has also taught sustainable design for over 25 years and is a visiting Professor at the Politecnico di Milano. Sumita is the author of six books on architecture and sustainable design. She received an OBE for services to architecture in 2021.
Text courtesy and © 2021 Sumita Singha/Ecologic Architects