Guest Lecture Series
Ab Rogers and Jimmy Loizeau Nostalgia and Progression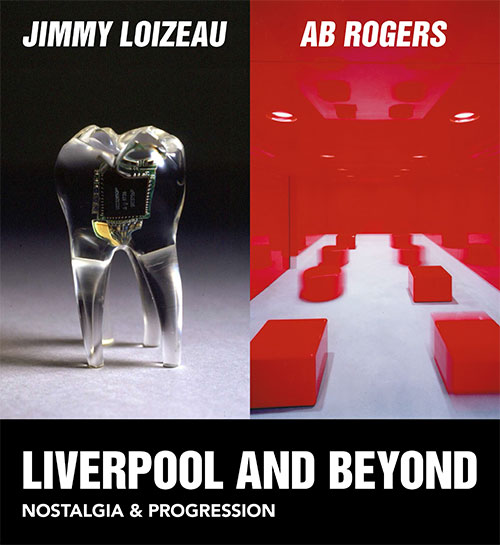 Thursday 5th November. 5pm Budden Lecture Theatre

A talk about the development of two designers - AR and Dj L from their Liverpool Base camp.
'Jimmy Loizeau's projects are intended to exist on the edges of possibility. These new systems, schemes or products provide an altered view on how we might interact with infrastructural systems or technologies for better or for worse exploring design possibilities through inclusive speculation. Projects like the Afterlife Project (2002 -) explore contemporary faith systems, whilst the Audio Tooth Implant (2001) proposes the next stage of in-body communications technology and The Illegal Town Plan (2013-) looks at inclusive structures and strategies for local engagement in large scale town planning schemes.' Jimmy Loizeau is a designer, a sub- dogmatist and a lecturer in Design at Goldsmiths.
http://cargocollective.com/DWFE
Ab Rogers is a London-based designer known for a wide-ranging practice informed by his lyrical imagination. In 2004, he founded Ab Rogers Design (ARD), now an established studio that plays with colour, materials and function to inject a sense of poetry, magic and wonder into the everyday world.
His studio's multi-faceted work includes designing for hotels, restaurants, retail environments, domestic interiors, museum exhibitions, websites and brands for clients like Selfridges, Condé Nast, Tate Modern, Royal Academy and PWC. For a client's house in London, the studio conjured rainbow-coloured spiral staircases and playground slides linking one storey to the next. A Mayfair clothing shop - Emperor Moth - became a mirrored crystal cave in which automated mannequins slowly turned. Rogers even took on the staid Little Chef roadside eatery, reinventing every element from the uniforms to the men's bathrooms, as well as creating a delightful eating environment.
A former cabinet maker and sailor, Ab Rogers obtained a Masters Degree from the Royal College of Art in 1996, later working as Head of Programme for the institutions Interior Design department from May 2012-June 2014 and establishing a new course for the school.

http://www.abrogers.com