Guest Lecture Series: Rahel Belatchew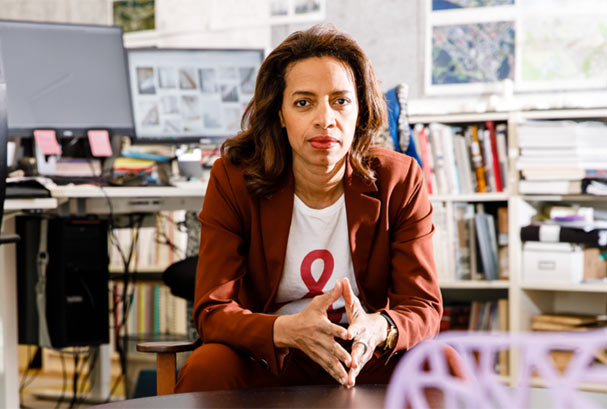 The Challenges for Architecture
Rahel Belatchew : Founder - Belatchew Arkitekter
Thursday 21st October 6pm Online
Click here to watch a recording of the talk
Rahel will join us form Stockholm to will talk of the challenges of architecture exemplified in the numerous projects and lab pieces of Belatchew Arkitekter
Further information about Belatchew Arkitekter can be found here can be found here: https://belatchew.com/en/
Bio: Rahel Belatchew, architect MSA/SAR, DESA is the founder of Belatchew Arkitekter. Trained at the Ecole Speciale in Paris, and active as an architect in France, Japan and Luxemburg. Belatchew is based in Stockholm where the office was established in 2006.
Rahel Belatchew has been appointed Architect of the Year and Belatchew Arkitekter and Belatchew Labs have received several awards, including the Architecture Masterprize, World Architecture News Awards, Architectural Review MIPIM Future Project Award, Smart Living Challenge and the Swedish national design award Design S.
The works of Belatchew has been displayed at several museums and Rahel has represented Sweden at architectural events around the world, such as London, Reykjavik and Mumbai. Rahel has also participated in juries of many prestigious awards in Sweden and internationally. In 2019, the book "Attitude as Style" about Rahel Belatchew and the work of Belatchew Arkitekter was published.