Guest Lecture Series
Raymond Quek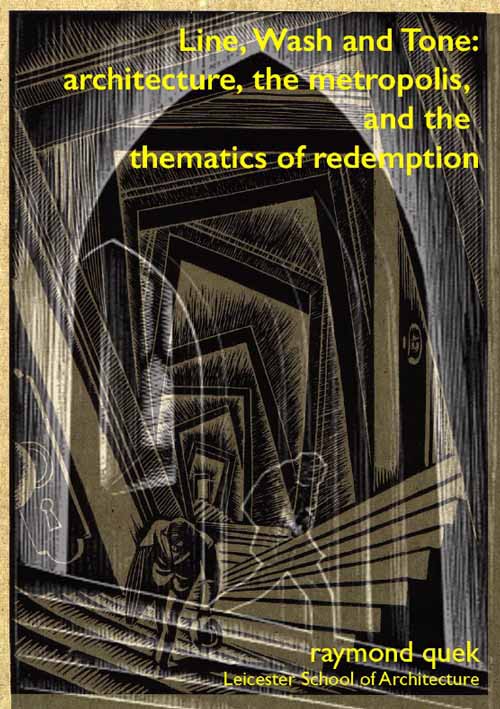 Whilst the image of the modern city has been fairly well circumscribed in traditional circles, scholarship on the same with regard to graphic narrative and its relationship to architecture has only begun to emerge in recent years. When Peter Cook, one of the original members was asked what inspired the architecture of Archigram, his reply was: "American Comics!" The Graphic Novel, or Graphic Narrative, aka 'comics', has typically been set in the modern metropolis as 'drawn theatre' where the city is not only the backdrop but is itself the subject of caricature, a technique where essences and deformities are revealed. This talk explores issues in the representation of the city from the woodcuts of Masereel & Ward, to the early/mid 20c graphic cities in the work of Will Eisner, from which the DC/Marvel Universes derive, and connects these forms of fiction to problems manifest in cultural modernity. In particular, this talk will explore the thematic of redemption of the modern city through graphic narratives, through ideas that the Greeks referred to as energeia, enargeia and entelecheia.
Raymond Quek is Professor of Architecture and Head of the Leicester School of Architecture.
He was recently Head at the Abedian School of Architecture at Bond University, Gold Coast, Australia. He was previously Head of Architecture Programmes at Nottingham Trent University, and Director of Architectural Studies at University of Nottingham. He has held faculty positions at NUS (Singapore) and Victoria University of Wellington (New Zealand). A graduate of the University of Liverpool's School of Architecture, he was awarded the Charles Reilly Medal, and progressed to postgraduate research studies at University of Cambridge. He started teaching at University of Liverpool and Manchester in 1992. Qualified as architect in the UK and in Singapore, he ran a practice from 1996 to 2003 with projects across China, Indonesia, Singapore and Malaysia. He has given invited lectures severally across the USA, Australia, SE Asia and Taiwan. Raymond syndicated and initiated the Association of Architectural Educators UK & Eire in 2010. His research and publications span the birth of visual knowledge in the 14c – 16c, 16c -18c East/West encounters, Singaporean Architectural History, Nationalism, post Vatican II Catholic Architecture, and modern cultural narratives of late 19c /early 20c.
He has published, Nationalism and Architecture (Ashgate) as lead editor, and has a sole authored book, Fiction • Image • Tone: Architecture, and the Metropolis Witnessed (Routledge), which includes content from this lecture, is due for release soon.