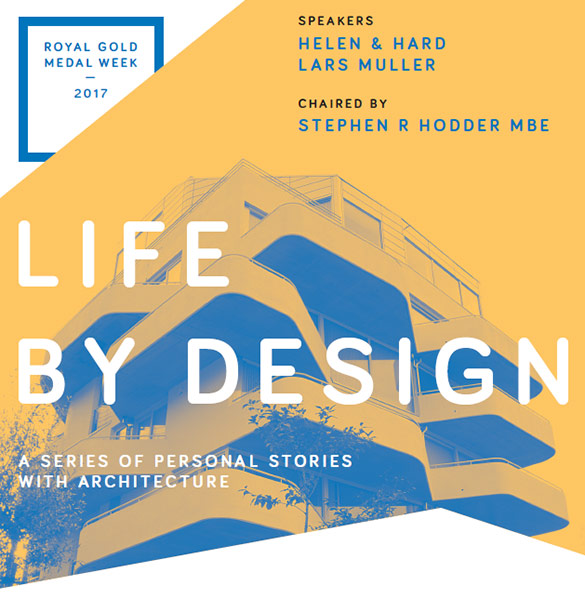 ‌
"Life By Design" is an exciting series of talks taking place in universities around the UK as part of the Royal Gold Medal week programme of events.
EVENT SUMMARY
The RIBA's Royal Gold Medal week is a celebration of the lifetime achievements not only of the Medallist themselves, but also those awarded RIBA Honorary and International Fellowships.
Given in recognition of a lifetime's work, the Royal Gold Medal is approved personally by Her Majesty The Queen and is awarded to a person or group of people who have had a significant influence 'either directly or indirectly on the advancement of architecture'. The 2017 recipient of the Royal Gold Medal is Paulo Mendes da Rocha, Brazil's most celebrated living architect.
RIBA Honorary Fellowships are awarded annually to people who have made a particular contribution to architecture in its broadest sense. This includes its promotion, administration and outreach; and its role in building more sustainable communities and in the education of future generations.
RIBA International Fellowships reward the particular contributions that non-UK architects have made to architecture.
For these Life By Design talks, we have invited new and past Honorary and International Fellows and eminent architects to speak at a series of masterclasses at universities around the UK to inspire students and young practitioners. We are asking those at the pinnacle of their careers to speak about their paths – how they got from where they started to where they are now.
At Liverpool University School of Architecture in Budden Lecture theatre we have Norwegian practice Helen & Hard and Lars Muller, chaired by Stephen Hodder.
Note that tickets are free for RIBA student members.