Guest Lecture Series: David Lomax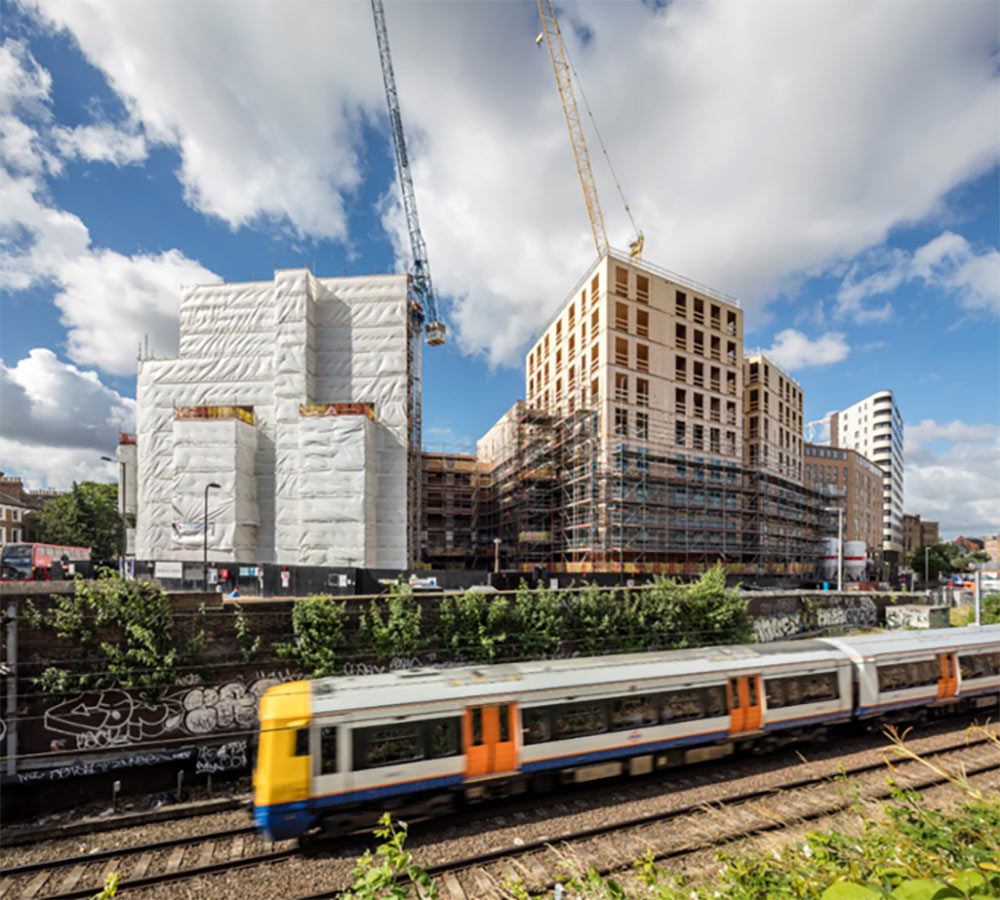 David Lomax, Waugh Thistleton
How CLT Can Save The World
Date: Thursday 11th February 2021, 18:00 GMT (online)
Click here to watch a recording of the event
We will share with you our work over the last decade to bring cross laminated timber construction to the fore, explaining the circumstances that contribute to the meteoric rise in the use of this innovative and sustainable material, touching on the politics and economics that support its use, as well as the environmental benefits. By sharing our journey through a number of specific case studies, we will explain not only our passionate belief that building in CLT just might save the world but also how this method of construction can create beautiful homes, offices, factories and even a floating city.
Biography
Dave Lomax is an architect who graduated from the University of Liverpool in 2003 and is now a Senior Associate at Waugh Thistleton in London. He was the lead architect for what was then the world's largest cross laminated timber building at Dalston Works in 2018 and has led the practices work in volumetric modular construction for housing. He lectures on behalf of the practice internationally and is currently leading 9 projects in 3 different countries.
Alongside practice, Dave is a vice chair of the London Borough Of Southwark Design Review Panel and this year will be teaching at UCA Canterbury and the Fay Jones school of architecture in Arkansas whilst also working as a Pt3 examiner at London Metropolitan University. He has previously taught at the London School of Architecture and been invited to crits at a wide range of schools including the Bartlett, Oxford Brookes and Central St. Martins.
The Company
Founded by Andrew Waugh and Anthony Thistleton in 1997, Waugh Thistleton are leading the international conversation around building in mass timber for carbon efficient construction. Having completed the world's first tall mass timber building in 2008, we now work almost exclusively on timber buildings both at home and abroad, designing not only beautiful and functional places to live, work and study but also systems for factory made buildings.
Our project for the Jewish community at Bushey Cemetery, built from timber and rammed earth was shortlisted for the 2018 Stirling Prize. We teach, lecture, collaborate and research internationally and won the RIBA Presidents Medal for Practice Located Research. More than half of our work is outside the UK with live projects in 8 countries across 3 continents. We are currently engaged in the Horizon 2020 EU funded research project 'Build In Wood' which seeks to better understand and promote the potential for CLT to save the world.
Photo: Dalston Lane by Daniel Shearing