Guest Lecture Series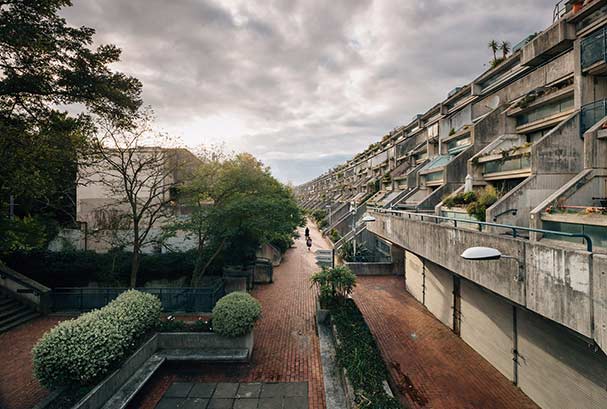 Professor Mark Swenarton
Cook's Camden - The Making of Modern Housing
Book signing and lecture
Thursday 15th February, 5.30pm
Click here to reserve your seat
As the UK grapples with a major housing crisis, a new book offers insights into the most important and successful urban housing built in the UK in the last 100 years.The housing projects built in Camden in the 1960s and 1970s when Sydney Cook was borough architect are widely regarded as the most important urban housing built in the UK in the past 100 years. Cook recruited some of the brightest young architects available in London at the time – including Neave Brown, Peter Tábori and Benson & Forsyth - and the schemes they designed continue to command attention from architects worldwide to this day.The Camden projects — Alexandra Road, Fleet Road, Branch Hill, Highgate New Town, Maiden Lane etc — represented a new type of urban housing based on a return to streets with front doors. In place of tower blocks, the Camden architects showed how the required densities could be achieved without building high, creating a new kind of urbanism that integrated with, rather than broke from, its cultural and physical context.
From the Lund Humphries press release: "The first full-scale study of this remarkable episode, this book examines how Cook and his team created this new kind of housing, what it comprised, and what lessons it offers for today. New colour photographs combine with original black and white photography to give a fascinating 'then and now' portrayal not just of the buildings but also of the homes within and the people who live there".
Biography
Mark Swenarton is an architectural historian, critic and educator. In 1981 with Adrian Forty he set up the UK's first masters degree in architectural history, at University College London, and in 1989 with Ian Latham founded the independent monthly review Architecture Today, which he edited until 2005. He was head of the architecture school at Oxford Brookes University from 2005 to 2010 and was then appointed as the first James Stirling Chair of Architecture at Liverpool University, where he is now Emeritus Professor. His previous books include Homes fit for Heroes and Architecture and the Welfare State.
Foreword by Kenneth Frampton. Photography by Tim Crocker and Martin Charles.
ISBN 9781848222045
260 x 210 mm
Hardback
328 pages
UK Publication 15 October 2017
US Publication January 2018
For further information on book please contact Victoria Benjamin, vbenjamin@lundhumphries.com or +44 (0)20 7440 7530
An exhibition based on this work runs from Monday 5th February to Friday 27th April at Camden Local Studies and Archives Centre, 2nd Floor, Holborn Library, 32-28 Theobalds Road, London WC1X 8PA. Admission is free. More information is on the is available here from Camden Council.