Guest Lecture Series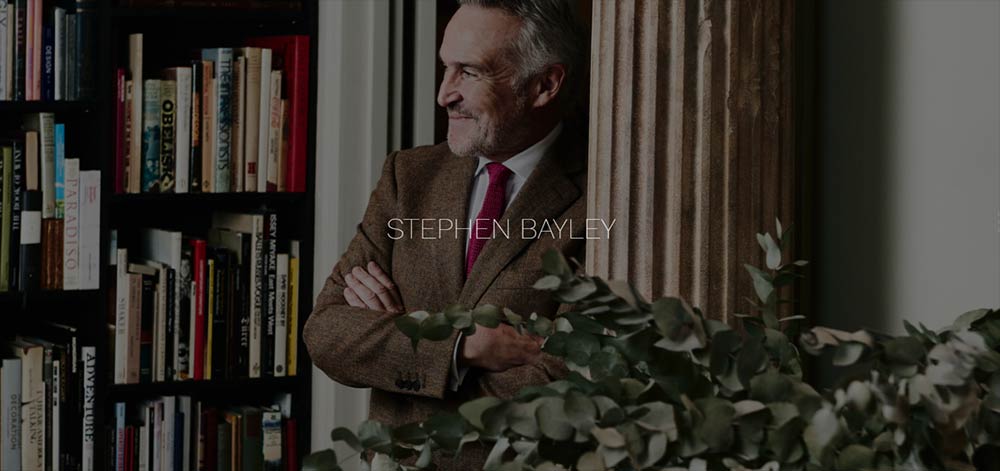 Stephen Bayley

Quentin Hughes Memorial Lecture
Seaport - Liverpool's ineffable sense of place
Thursday 9th November, 5.30pm
Click here to reserve your seat
Stephen Bayley writes:
The first Quentin Hughes I met was through Seaport, one of the very best books ever written about the architecture of a city. The second Quentin Hughes I met was the wonderfully genial, irreverent, generous tutor at Liverpool University's school of architecture. With reckless enthusiasm he promoted my early career and we became firm friends. Much more than the history of architecture, he taught me l'art de vivre.
Liverpool's pubs were a starting point, but then we moved further afield with some marvellous excursions to unlikely parts of Europe in pursuit of architectural minutiae. I well remember Quentin telling a shocked member of the Bundeswehr while visiting some fortifications in Würzburg that he so enjoyed his experience of the Gestapo because they were such gentlemen.
Quentin was learned and stylish (my first encounters with Bang & Olufsen were in his flat in Huskisson Street), but most of all he was a characterful individual who always made you feel that life was that little bit more interesting than you had already suspected. He always had good furniture, interesting cars and lots of talkative friends. There was always a decent bottle of wine and something to read.
His culture was so much mine that when I met the woman who is now my wife I took her to Liverpool to meet the man who kickstarted me. It was in Quentin's dining room in Fulwood Park, the B&O playing Nielsen, that I asked her to marry me.
Thirty years after I left Liverpool, Quentin never forgot my birthday. Just last Saturday he called me. I was in Prague, mooching around the cemetery where Dvorak and Capek are buried. He sounded his usual mischievous self. I said I would phone when I was back in London, but daily life interfered and, alas, I never made that last call.
Quentin always joked about the SAS motto of Who Dares Wins. He said it really should be Who Cares Who Wins. For me, JQH won most of the important stuff.
Biography
Stephen Bayley was once described as the "second most intelligent man in Britain", this is both debatable and possibly untrue, but he was certainly the person for whom the term "design guru" was coined, a title he accepted with what he likes to think of as self-deprecating irony.
He was educated formally in the Universities of Manchester and Liverpool, informally on the autoroutes, autostrade, cafes, bars and museums of Europe. He taught at the University of Kent before being plucked from the tedium of provincial academe to create The Boilerhouse Project in the V&A, an exhibition space devoted to design which became London's most successful gallery of the eighties.
Then, with Sir Terence Conran, he created London's influential Design Museum.
He was briefly and hilariously Creative Director of The Millennium Dome before a spectacular falling-out with Peter Mandelson which he wrote about in his book, Labour Camp (1998). Over the past forty years his writing has changed the popular perception of "design".
His books include In Good Shape (1979), The Albert Memorial (1981), Harley Earl and The Dream Machine (1983), Sex Drink and Fast Cars (1986), Commerce and Culture (1989), Taste (1991), Sex – a cultural history (2000), A Dictionary of Idiocy (2003), Life's a Pitch (2007), Design : intelligence made visible (2007), Cars (2008), Woman as Design (2009), La Dolce Vita (2011), Ugly – the Aesthetics of Everything (2012) and Death Drive (2016).
He is a Chevalier de l'Ordre des Arts et Lettres, an Honorary Fellow of The RIBA, a Trustee of The Royal Fine Arts Commission Trust and a Fellow of The University of Wales.