Guest Lecture Series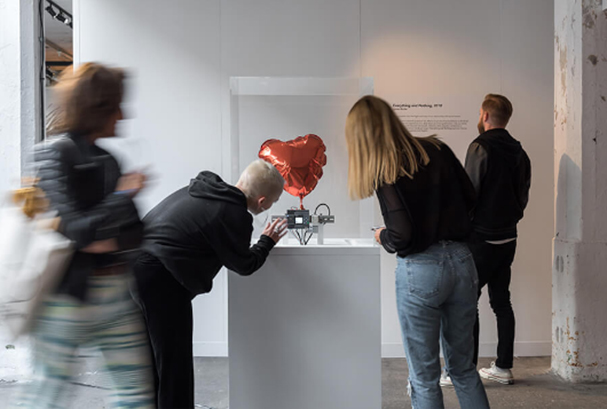 Paul Arad. Acrylicize.
Selling Creativity
Tuesday 20th November 5.30 pm
Budden Lecture Theatre
Art and Design studio Acrylicize, share some their insights into their creative process and how to sell through the big idea
In 2003 James Burke, saw the potential to continue the project he had spent three years researching and nurturing at university. With the desire to learn art's dependency on the gallery space, and to explore other ways of challenging the traditional contemporary art landscape, James brought business partner, Paul Arad on board, and moved in to a small studio in Harrow to kick things off.
They gained the brand new Wembley Stadium as their first big client and were given the opportunity to design and curate collections for the whole stadium, amounting to hundreds of pieces of work.
The studio is now 30 people globally, and their list works for an array of inspiring clients continued to expand. Gaining two major USA based projects, they seized the opportunity to establish a sister studio on the West Coast; the move supported Acrylicize's mission to bring art to a wider audience and offered incredible creative opportunities, including their first major installation 'Contours '.
An award winning studio of artists,designers and craftsmen, Acrylicize are disrupting both the traditional art world model and accepted notions of branding