iiCON supports Wirral SME with advanced product testing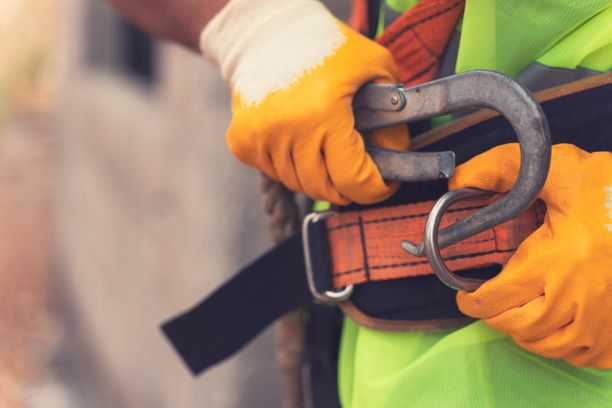 iiCON: Infection Innovation Consortium has worked closely with Wirral SME SafeClimb to support the company with advanced antimicrobial surface testing.
SafeClimb designs, manufactures and maintains height safety equipment, including safety ropes and harnesses, for industrial and leisure markets worldwide.
Due to enhanced cleaning regimens adopted during the COVID-19 pandemic, including multi-surface sanitising products being used by organisations globally, SafeClimb wanted to check that their customers' use of these antimicrobial products would not impact the integrity of their products.
The company wanted to ensure that the continued use of antimicrobial products transferred by intensive cleaning and sanitation routines, were not damaging products, such as its safety ropes.
Through its Merseyside SME Support Programme, funded by the European Regional Development Fund (ERDF) iiCON supported the company with advanced surface testing led by consortium partner, the University of Liverpool's Open Innovation Hub for Antimicrobial Surfaces.
The Open Innovation Hub for Antimicrobial Surfaces looked at SafeClimb's products before and after a prolonged sanitation exposure.
The university designed a work package to visually analyse a number of products and materials before and after daily sanitisation for a period of four weeks. Electron microscopy and Energy Dispersive X-Ray Spectroscopy were used to evaluate the material at a sub-micron level to visualise the materials and check for signs of degradation.
The university concluded that for all three treated products, no visible damage to the fibres of the products could be observed.
Liza Collard, Managing Director of SafeClimb, said: "As a company focused on safety, it was imperative to ensure that changes in our customers' cleaning routines due to COVID-19 safety precautions were not adversely impacting the integrity of our products.
"It's been fantastic to have worked with iiCON to access the world-leading surface analysis expertise at The University of Liverpool's Open Innovation Hub for Antimicrobial Surfaces. Being able to have the University of Liverpool's expert team carry out incredibly detailed and thorough testing on our products has been incredibly helpful."
Professor Rasmita Raval, Director Open Innovation Hub for Antimicrobial Surfaces said "We're delighted to have been able to support SafeClimb with advanced surface examination of their safety harnesses and products.
"Increased use of antimicrobial cleaning products during the pandemic can pose a challenge to the integrity of materials, and our advanced surface analysis of SafeClimb's product allowed the material integrity to be visualised at high magnification.
"Through iiCON's fully-funded Merseyside SME Support Programme, SMEs like SafeClimb are able to access advanced surface analysis capability at the Open Innovation Hub for Antimicrobial Surfaces. This can be of real benefit to companies that may be struggling with testing requirements that are beyond their day-to-day capability and we'd encourage Merseyside SMEs working in areas that require advanced surface testing to get in touch with iiCON to see if we may be able to support them in advancing their product innovation."
iiCON's European Regional Development Fund (ERDF) funded programme (Formulated Materials for Infectious Disease Prevention. Project No: 22R19P03837) offers a minimum of 12 hours bespoke R&D support for eligible companies in the form of a grant. This support can lead to long-term transformative gains for SMEs - with expert help and advice on offer to secure further funding and link to our wider network.
iiCON's ERDF SME Support programme works with eligible SMEs from Liverpool, Sefton, St Helens, Wirral, and Knowsley – to find out more about how your business could benefit, contact iiCON at iicon@lstmed.ac.uk or visit our website