Why I Outreach: Bianca Veglia, PhD student 1st year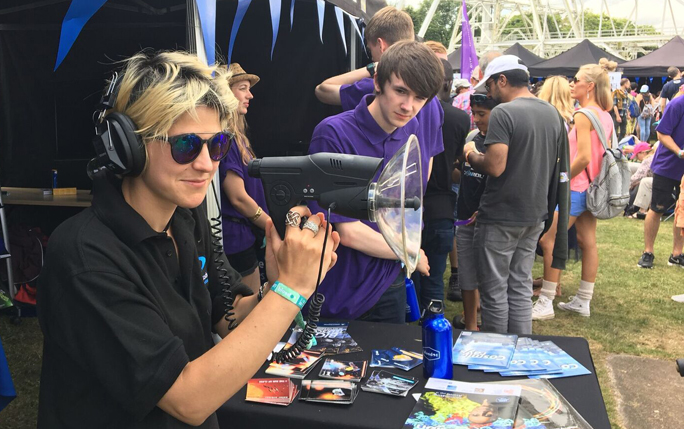 "bluedot festival was my first public engagement experience from the 'opposite side of the table'. This kind of initiatives are very interesting for the general public, giving the chance to get a closer look to many scientific themes. But they are also an amazing opportunity for scientist to see their work from a completely new perspective.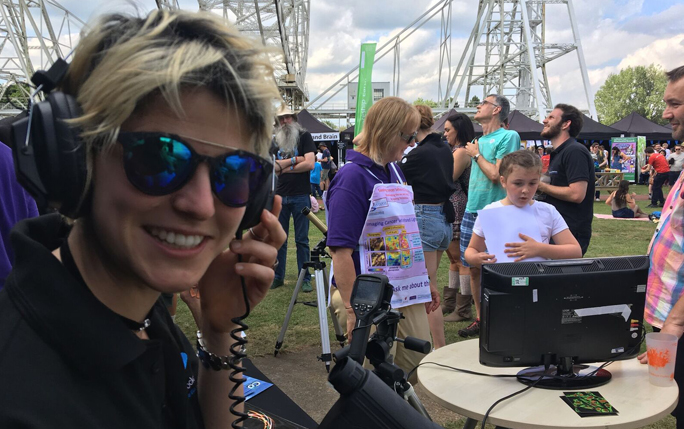 First of all it tests if you really know what you're talking about, if you can't explain it you have to keep studying it! Then the bias-free point of view of people from different backgrounds is a wonderful catalyst to inspire you with new questions and maybe even new answers.
bluedot is an awesome festival where science, music and a great landscape perfectly match together. The part dedicated to the outreach offers many different entertainments: interesting conferences, practical activities and various kind of games. At the STFC/Cockcroft Institute stand visitors could experience a perfectly detailed Virtual Reality tour of the VELA accelerator, a Van Der Graff generator, the "salad bowl accelerator", a 3D printer and an emission spectrum tubes. We received enthusiastic responses by both kids and adults."