ARIES Project kicks off at CERN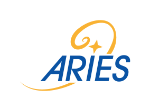 ARIES, or Accelerator Research and Innovation for European Science and Society, is an Integrating Activity project dedicated to the research, development and innovation of European particle accelerators and their related infrastructure and technology. The project will run for a duration of four years from May 2017 to April 2021 and is co-funded by the European Commission under its Horizon 2020 programme.
Future accelerators will need higher energy and luminosity to allow scientists to continue exploring the fundamental building blocks of the universe. To reach this goal new technologies and materials must first be developed so accelerator infrastructures can cope with the requirements of future research.
Accelerators and their related technologies are used in a variety of different scientific disciplines and have broad applications in fields such as industry, healthcare, energy, environment, security and cultural heritage.
ARIES will combine an innovative programme of R&D with wider involvement and engagement from the scientific community to help ensure the future of accelerators is secured.
ARIES comprises no less than 41 partners from academia and industry from 18 different European countries. The work is structured across 18 Work Packages, encompassing a range of Networking Activities (NAs), Joint Research Activities (JRAs) and Transnational Access Activities (TNAs). The QUASAR Group is contributing to the WP2 (Communication and Outreach) and will help ensure that all project outcomes will be communicated to diverse audiences, including school children, the general public, the wider research community, as well as policy makers.
QUASAR Group leader Prof Welsch says: "It was exciting to meet all project partners at the kickoff meeting. ARIES covers a very wide range of R&D topics, with good overlap to the QUASAR Group's activities. Beyond our formal involvement in the project through contributions to outreach and communication, we will closely work with other project partners on beam diagnostics R&D challenges and the design and optimization of current and future accelerators."
Further information about the project can be obtained via its home page.
This project has received funding from the European Union's Horizon 2020 Research and Innovation programme under Grant Agreement No 730871.