The world's simplest motor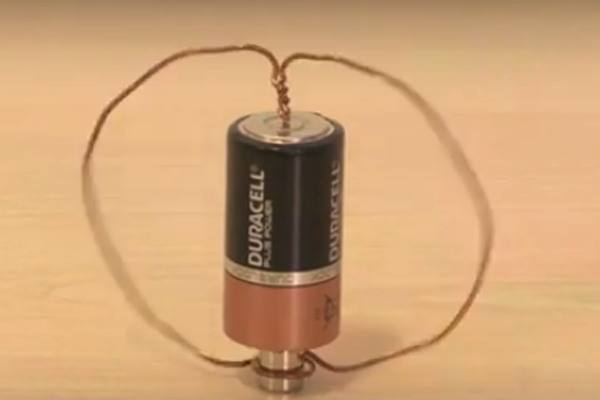 A new video released by the University of Liverpool's Quasar groups shows how to build an electric motor in less than two minutes with just a copper wire, a battery, a magnet and a pair of pliers. The homopolar motor, first demonstrated by Faraday, is amazing for its simplicity and it's sure to offer good entertainment to kids and grown-ups alike.
The video, now on YouTube, has been produced as part of a project funded by the Science and Technology Facilities Council to promote accelerator science among schoolchildren.