1st edition of MIRROR released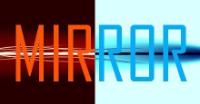 In order to facilitate communication within the FLAIR collaboration and the wider low energy antiproton research community a quarterly newsletter‌ has just been launched.
The first edition of the MIRROR summarizes recent developments at FAIR, provides an update on CRYRING/HITRAP developments, lists a number of vacancies and presents an overview of upcoming events.
It is planned to publish the MIRROR on a quarterly basis - in order to receive a copy, simply send us an email.