The PhD Handbook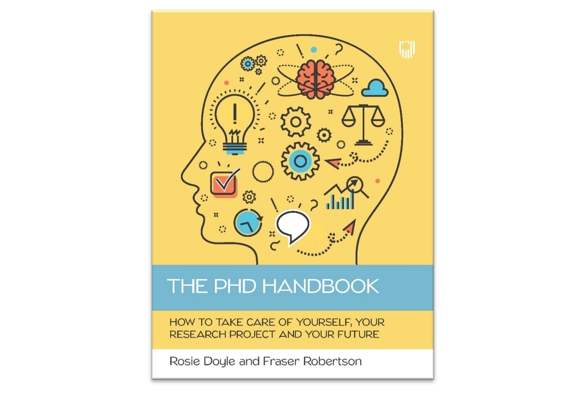 The PhD is usually the first and most challenging stage of a researcher's career. A new book by Rosie Doyle and Fraser Robertson, from Fistral, addresses these challenges offering practical guidelines for students on how to take care of themselves, their research and their future, during this difficult phase.
An associate partner of our project OMA, Fistral has been delivering training events for OMA and other Initial Training Networks led by the University of Liverpool, but also to research groups and industrial companies like the European Space Agency.
This book builds on the type of events delivered face-to-face for OMA and other successful training courses run by the authors around the world for thousands of PhD students. Drawing on personal experiences of completing their own doctoral degrees, the book offers tried and tested approaches to help students at all stages meet the demands of a PhD.

Full of practical and highly applicable tools, techniques, activities and templates, The PhD Handbook looks beyond research challenges to provide an accessibly written step-by-step guide to the wider project management and personal effectiveness skills needed throughout the journey toward a successful and timely qualification. Each chapter focuses on the most common issues PhD students encounter, including how to create a useful plan when you don't know what you're doing, how to get going again if you get stuck, and how to use your PhD as the launchpad for your future career.

As well as helping the students to make the most of the doctoral experience, the book also provides a toolbox of transferable skills that they will find useful in setting themselves up for a successful career beyond their degree.
Prof Carsten P Welsch, Head of the QUASAR Group, said: "The PhD Handbook is an essential read to make this journey easier and more structured."

The book will be out on 20th October. The QR code below links directly to the book in the Open University Press (OUP) bookstore and offers a 20% discount on any OUP purchase from the date of publication. Any pre-orders can be done via Amazon. For bulk pre-orders please contact either Fistral or the publisher directly for discounts.