New to the QUASAR Group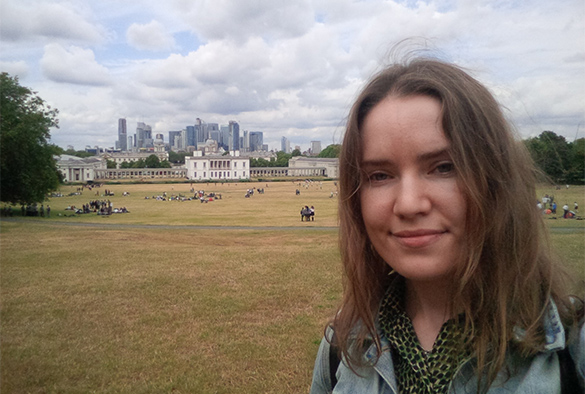 The QUASAR Group would like to extend a very warm welcome to Dr Daliya Aflyatunova who joined the Group as Postdoctoral Research Associate in November 2022. She will work on the development of innovative detector technologies for medical imaging and will also contribute to the development and characterization of novel detectors for applications in energy generation.
Daliya has obtained her undergraduate degree in Theoretical Physics in 2011 and master's degree in Material Science in 2013 from Udmurt State University in Russia. During her studies Daliya focused on the effect of convection on a spinodal decomposition in Co-Cu binary systems, as well as applied her research to the problem of asphaltic resinous paraffin sediments deposition under a viscous oil flow.
In 2014, she began her PhD at the Automatic Control and Systems Engineering department at The University of Sheffield where she was working on a Novel Cellular-Automata based modelling and optimization for recrystallization and grain growth in materials. After completing her PhD in 2019, Daliya continued her research as a Postdoctoral Research Associate in Signal Processing in Advanced Manufacturing Systems at The University of Sheffield where she was developing in-situ process monitoring technique for defects detection during Direct Energy Deposition.
Welcome, Daliya!