New PhD students join our QUASAR Group - Part 1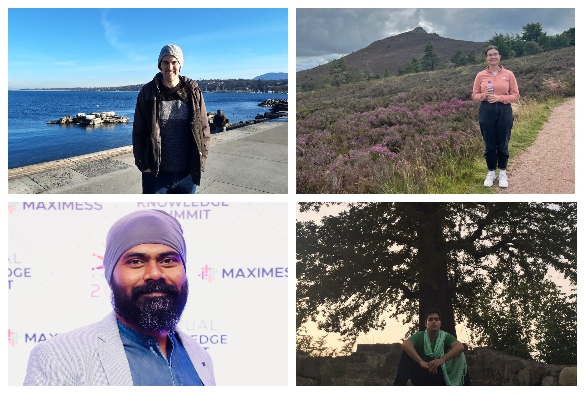 The brand - new Liverpool Centre for Doctoral Training for Innovation in Data Intensive Science (LIV.INNO) kicked off this summer and will be an inclusive hub for training diverse cohorts of excellent students in data intensive science. The QUASAR Group welcomed four new PhD students, Alexander Jury, Lauryn Eley, Ali Kosari Mehr and Rupeshkumar Ghagi, who will be taking part in this training programme.
Alexander is originally from Barnstaple in North Devon. He graduated from the Open University in Physics and Mathematics, while working for the National Autistic Society to provide residential care for adults with autism.
Alexander's research within the QUASAR Group involves the development of machine learning-based approaches to analyse the data from the Longitudinal Density Monitor, a key diagnostic tool in the LHC. This is for the development of a novel tool for precise real-time luminosity measurements, including techniques to correct for bias associated with different monitor types, beam distributions, beam-beam effects and assessment of pileup, in order to development mitigation strategies for the impact of these effects.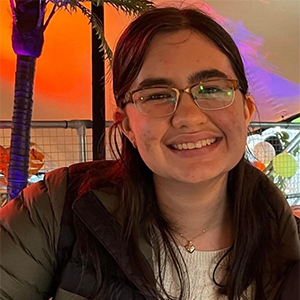 Lauryn is from Aberdeen, Scotland but has lived in various places including Dubai and Houston! She has recently graduated from an Integrated Masters in Physics with Astrophysics from the University of York.
Her research will be based in optimising mobile 3D x-ray imaging technology in partnership with the company Adaptix, following on from previous research in the group.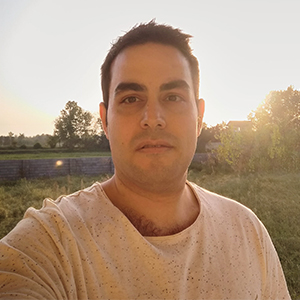 Ali is from Tehran, Iran. He completed his bachelor's degree in physics at K. N. Toosi University of Technology with his project focusing on the dispersion mechanism of carbon nanotubes. Following his bachelor's degree, he started his Master's program in solid state physics at Iran University of Science and Technology. During his Master's program and relevant work experience shortly afterwards, he focused on research into thin-film materials, their properties, and the advancement of deposition methods.
Ali's research within the QUASAR Group is aimed at identifying the optimum materials and developing the methods of the production of high-performance thin-film photocathode electron sources based on alkali metals for particle accelerators, which involves modification and advancement of the deposition equipment/processes as necessary.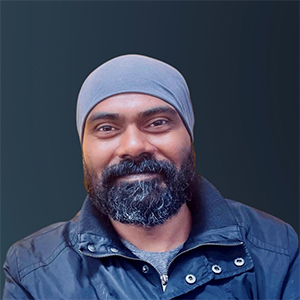 Rupeshkumar comes from Warora, a small town in central India. He completed his Master of Science in the Department of Physics, University of Pune in 2008. He spent the following years in social and entrepreneurial initiatives in various roles and responsibilities.
Rupeshkumar will be following his passion for physics again with LIV.INNO where he will be exploring optical transition radiation diagnostics for low energy ion beams. He will be conducting simulation and experimental studies at GSI/FAIR in Germany.