QUASAR Group Away Day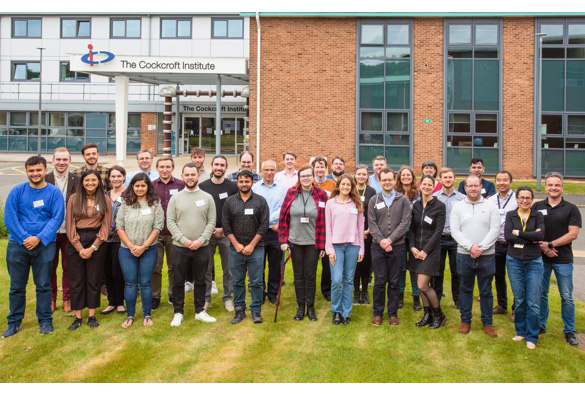 On 23rd May 2022 the QUASAR Group held an Away Day on the campus of Daresbury Lab. The event focused on a detailed review of the research portfolio and strategy of the Group. Through interactive group work, participants discussed current research projects, as well as opportunities for collaboration and future projects. This included work on Frontier accelerators such as the LHC and FCC, novel high gradient accelerators, and accelerator applications with a focus on medical accelerators and the commercialization of beam diagnostic techniques.
The event also considered challenges related to technology transfer, industry collaboration and the benefits that can be gained from placements.
From a Helmholtz Young Investigator Group that was originally founded in Heidelberg back in 2007, the QUASAR Group has grown to more than 30 PhD students, research and admin staff, pursuing a world-class research programme in accelerator science and technology.