LIV.HUB - Multipurpose teaching and industry hack space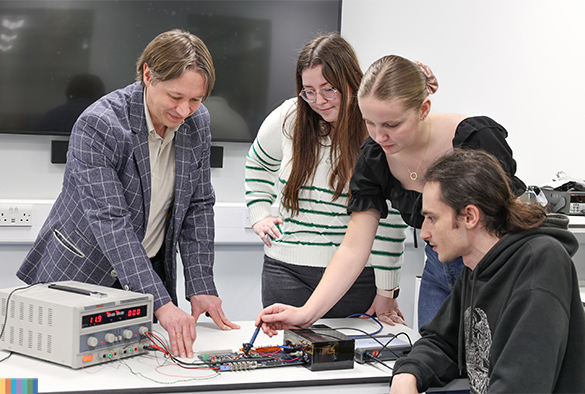 Physics in Liverpool recently launched a new multi-user innovation facility for the use of academic researchers and industry partners. The brand new space will support industry-academia projects, seminars, workshops and small group training events.
LIV.HUB offers a collaborative space for joint knowledge exchange activities where academic researchers and their industry partners will have the opportunity to develop their novel ideas from scientific research into new innovative products and services.
• Collaborative space for industry-academia projects.
• Facilitating workshops, seminars and other small group training events.
• Joint technology development, de-risking investment into new product solutions.
Download the LIVHUB-leaflet to find out more!