Summer Internship success at the Quasar Group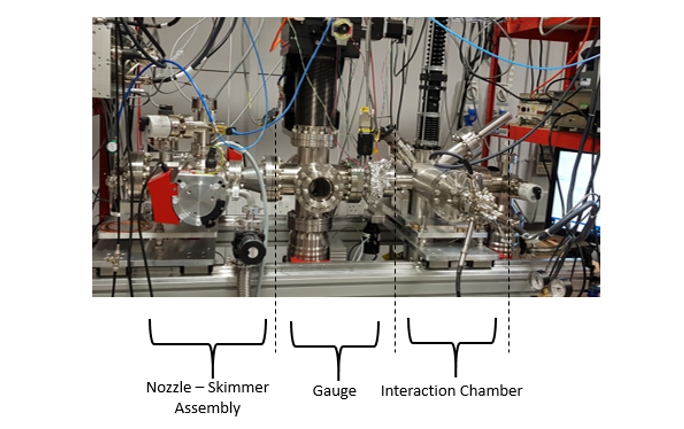 Samuel Williams has successfully completed a summer internship with the QUASAR Group. Working closely with members of the group for a 6-week internship Samuel became familiar with the more in-depth workings of the quantum gas jet in development at the Cockcroft Institute in Daresbury.
Under the tutelage of Dr Narender Kumar, Samuel was able to gain a deeper theoretical knowledge of how the quantum gas jet is intended to work, which should assist with his development as a physicist working towards completing his degree.
After gaining theoretical knowledge, Samuel was granted access into the Cockcroft institute to work hands on in the lab to see first-hand the gas jet monitor he had been learning about, allowing him to take another step forward in his development. Samuel's work focused on the 3 skimmers used within the quantum gas jet and being able to get hands on with these components proved critical to improving his understanding.
Samuel was asked about his experience within the QUASAR Group and had the following to say:
"I helped an academic research team with an exciting project on quantum gas jets, providing me with insight into a research-orientated career and the skills required to succeed. I enjoyed learning about an area of physics I hadn't previously encountered, and research papers were made available to enhance my understanding. To conclude the 6-week opportunity, I presented to a group of research academics, showing how far I had progressed over summer. I would highly recommend anyone interested to apply for a physics internship, since it will provide a fantastic opportunity to experience what research is about, build social contacts and develop key transferable skills!"
Samuel's presence was welcomed on site, and we hope he continues to show such keen interest in the future.
The QUASAR Group regularly offers internship positions for students wishing to gain a deeper understanding across most areas of accelerator physics, for any enquiries we welcome emails sent to ayesha.kamarudin@cockcroft.ac.uk and look forward to hearing from you.