OMA project presented at MSCA Cluster Event on Cancer Research and Innovation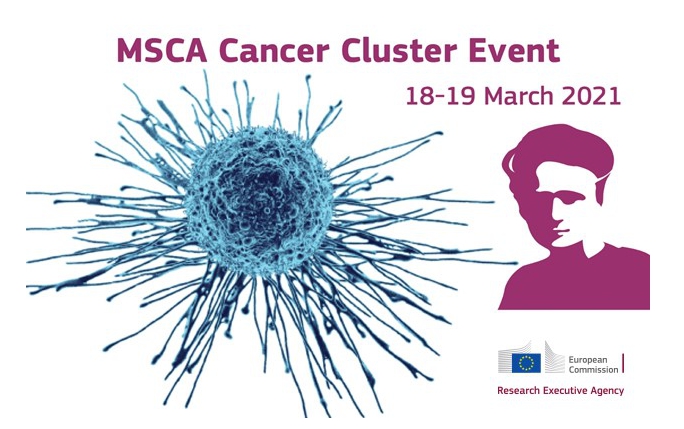 The Research Executive Agency, in collaboration with the European Commission's Directorate General Education, Youth, Sport and Culture, organised a Marie Skłodowska-Curie Actions (MSCA) Cluster Event on Cancer Research and Innovation on 18-19 March 2021.
The virtual conference attracted distinguished cancer experts to exchange ideas with MSCA researchers and European Commission policy-makers on how to improve policies in the fight against cancer.
QUASAR Group Leader and OMA Coordinator Professor Carsten P Welsch was invited to present the research outcomes of OMA in the form of a virtual poster, among 50 other MSCA cancer projects managed by the Research Executive Agency. The presentations covered many different areas of cancer research: Diagnostics, drug development and therapy, immunotherapy, prevention, and quality of life of patients and survivors.
Prof Welsch said: "It was very impressive to see the fantastic research outcomes in the fight against cancer made possible by the Marie Skłodowska-Curie Actions. Our OMA project has significantly advanced technologies in beam and patient monitoring, facility design and optimization, as well as treatment planning systems. The cancer cluster event was a fantastic platform to present the excellent results from our Fellows."
The Vice-Chair of the Cancer Mission Board and the Director of the Public Health Directorate participated in the opening session, where they presented the priorities of the Commission in the fight against cancer.
The summit achieved a total of 850 registrations, showing that there is an exceptional interest for the advances in cancer research, medication and prevention. The panel sessions were followed with great interest on the website and via live streaming, allowing many interactions and questions.
If you missed anything or you want to watch parts of the event again, you will find a full information on https://www.msca-cancer.eu/en/page/welcome.