Register now: national particle accelerator open day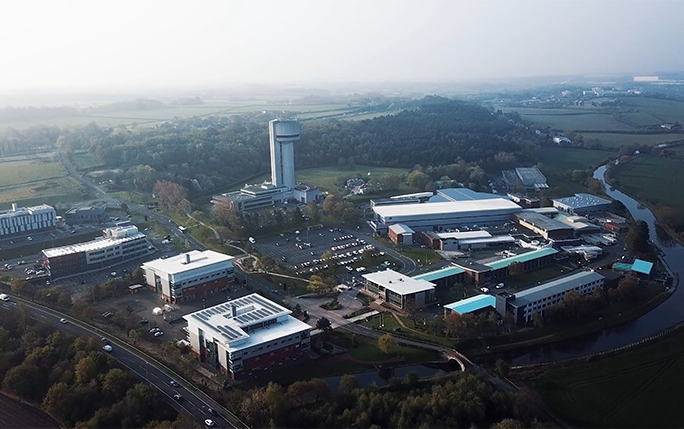 The Cockcroft Institute will organise a virtual national particle accelerator open day on Wednesday, 3rd February 2021 for undergraduates studying engineering or physics at UK universities. The University of Liverpool is a core member of the institute with academic, research staff and students based in the departments of physics, engineering and EEE.
The national particle accelerator open day has been an annual feature where one of the UK facilities opens their doors to UK students, alongside talks on career opportunities and a recruitment event. This year the tours will be done in a virtual environment with two tours planned, one of the Diamond light source, the UK's flagship synchrotron light source, and one of the Elekta factory, a world-leading producer of radiotherapy machines.
It is estimated that almost 50,000 accelerators are currently in operation around the world. Some have even become household names, such as the The Large Hadron Collider (LHC) at CERN in Switzerland. Other accelerators are much more modest in scale like those used in radiotherapy to treat cancer. All, however, play a critical and distinctive role in the vital task of advancing and applying science worldwide.
The open day will have an exciting programme of events including talks (including a talk on PhD opportunities by the CI's very own Dr Laura Corner) and virtual lab tours, as well as the opportunity to talk to UK universities, laboratories and industry to learn how you can find studentship and employment opportunities in this exciting field.
Projects in this field span:
Accelerator physics – theory and experiments
Radio frequency, Microwave and Magnet Technology
Laser and Photonic technology
Electronic, Electrical and Mechanical Engineering
Materials and Vacuum science
More information: https://acceleratoropenday.co.uk/
The Open Day is supported by the IoP Particle Accelerators and Beams (PAB) Group and the IET Particle Accelerator Engineering Network.