Physicists take their science to the visually impaired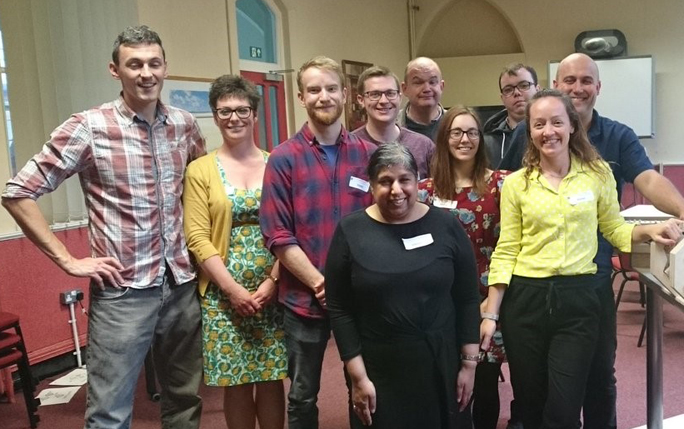 The Cockcroft Institute is delivering a brand-new exhibit to give blind and partially sighted people throughout the UK the opportunity to experience the amazing science of CERN's Large Hadron Collider.
The team, which includes Dr Chris Edmonds, a lecturer in the University of Liverpool's Department of Physics and a member of the QUASAR Group, had to totally rethink their approach to public engagement in order to complete the project.
Tactile Collider is a first-of-its kind project and includes specially designed activities, tactile objects and soundscapes inspired by the Large Hadron Collider and the Higgs boson with the aim of bringing the science and the excitement of the Large Hadron Collider to visually impaired children, their parents and teachers.
The Large Hadron Collider is the world's largest and most powerful particle accelerator. One of its greatest achievements so far has been the discovery of the Higgs boson. It was both a significant breakthrough in our understanding of the universe, and generated interest in physics and engineering in young people thinking about their careers.
Dr Rob Appleby, from the Cockcroft Institute and the University of Manchester, said: "We wanted to ensure we were creating an experience that was right for our audience, and to do that it was really critical for us to talk to our audience."
There are number of barriers that can preventing the blind and partially sighted from engaging with science. Dr Chris Edmonds said: "We had to think very carefully about the amount of information we could present and the communication methods used. Vision allows us to take in a vast amount of information at any one time. If you can't see, building up the same information using tools like tactile maps can be time consuming."
The Tactile Collider is in its pilot phase, and has been tested with its first group October 11th at St Vincent's School for Blind and Partially Sighted Children in Liverpool, and will now be shared with children up and down the country.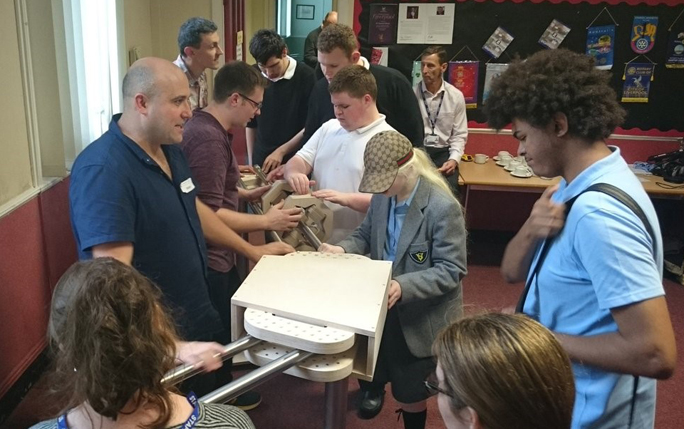 Kirin Saeed is visually impaired and works as an audio description and visual impairment consultant. She is one of the people helping to make Tactile Collider a success.
She said: "What is exciting for me is that blind and visually impaired people really are at the heart of this project. I've been consulting on this process from the beginning, and while it's been challenging it's also been really rewarding."
Kirin Saeed added: "Science is often regarded as a 'no-no' for blind and partially sighted people, particularly when it comes to complex ideas. I think getting people to try it, and believe they can do it, is just brilliant."
Despite increasing efforts to improve accessibility, museums and science centres can still be hostile environments for people who are blind and partially sighted. Objects may be hidden behind glass making them totally inaccessible, and even audio or visual stations placed too close together can create confusing sound pollution.
This work is being supported by the Science and Technology Facilities Council (STFC).