Liverpool Physics in UK Top 10 for research outputs and research environment in REF2021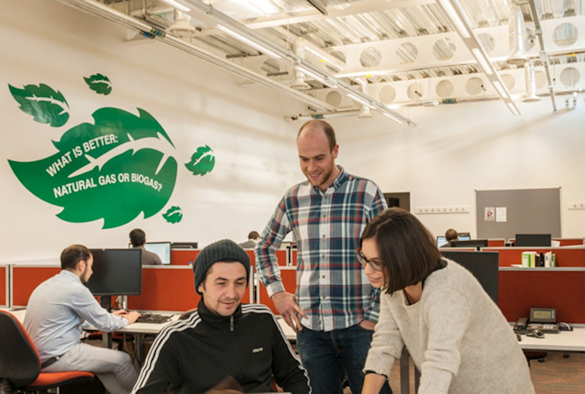 Results from the Research Excellence Framework (REF) exercise have just been published and see Liverpool Physics as one of the leading physics departments in the UK. Our research strives to be at the forefront of major scientific breakthroughs. Through a programme of exploration and discovery, we are addressing the most fundamental questions in physics, leading and influencing global scientific efforts to advance the description of nature, as well as promoting interdisciplinary research initiatives with a focus on digital, materials and energy research.
Across accelerator science, nuclear physics, particle physics, and condensed matter physics, we ensure that the detector, accelerator, and other technologies that we develop create societal benefit, including medical and biological applications and renewable energy advancements. REF found our research environment to be amongst the very best in the UK. This helps develop our staff and students, embodies equality, diversity, and inclusion, promoting Juno and Athena SWAN principles, and engages with diverse communities through projects such as Tactile Collider.
We have an outstanding track record in the design, construction and operation of scientific instruments, and in the exploitation of the science these enable. Over the last six years, our researchers have contributed to more than 2,000 scientific papers with 90% involving international collaborators, 99% of these have been rated as 3* or 4*.
Professor Carsten P Welsch, Head of the Physics Department, said: "I am absolutely delighted about this excellent REF result which is a huge improvement over our REF2014 result. It recognizes the outstanding quality of our research and the excellent environment staff and student find in our Department. This is testament to the hard work of our staff and students over the past 7 years – without their dedication and passion for physics, this would not have been possible."
Experts from Liverpool physics hold many leading international roles and contribute substantially to the advancements of the field. We are proud that they have won prestigious awards including the Breakthrough Prize in Physics, the Rutherford Medal, the Rosalind Franklin Medal of the Institute of Physics and the Altarelli Prize.
The REF result also recognizes the quality of our international partnerships: Our Department is currently ranked among the top 25 institutions globally who collaborate with CERN, we are working closely with leading research centres such as Fermilab, GSI/FAIR and TRIUMF, and we have increased our research expenditure over the last six years by 81% from £33 million to £60.3 million. Finally, our research has created fantastic impact across a number of different areas.
Congratulations to all members of the Department!