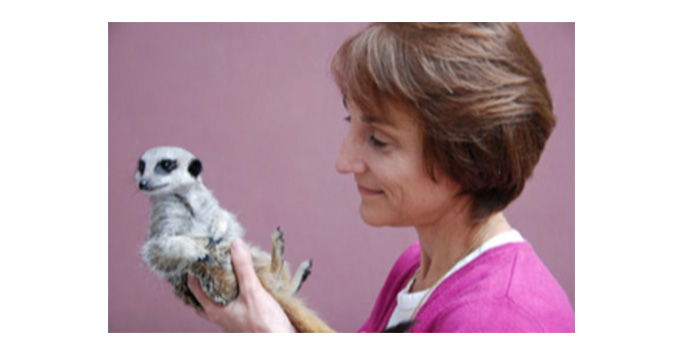 Research interests
My main interests are in the functions, mechanisms and evolution of scent communication in mammals, animal welfare, rodent pest control, and the interactions between behaviour and disease.
Our work on scent communication is carried out in close collaboration with Professor Rob Beynon in the Centre for Proteome Research, allowing us to address the interaction between behavioural and biochemical aspects of communication, and the roles of both volatile and non-volatile components of scents. In addition to more fundamental questions about scents used for sexual communication, individual and kin recognition, we are applying our understanding of mammalian scent communication to develop new tools and strategies for more humane and effective control of rodent pests.
We are also investigating the ability of animals to detect health and disease through scent cues and the mechanisms underlying this, underpinning a more general interest in the role of behaviour in the transmission of infectious diseases in wild rodents and among livestock. For this, we collaborate with the Disease Ecology, Epidemiology and the Ecology and Evolution of Infectious Disease research groups at Liverpool.
Other interests in animal welfare focus on understanding the impact of housing, management and genetic selection on the behaviour and welfare of laboratory rodents.
Education and career
BSc (Hons) Class I, University of Birmingham (1981)
PhD, University of Birmingham (1984)
Postdoctoral Research Associate, University of Nottingham (1985-1986)
SERC Postdoctoral Research Fellow, University of Nottingham (1986-1988)
SERC Advanced Research Fellow, University of Nottingham (1989-1994)
BBSRC Advanced Research Fellow, University of Nottingham (1994-1998)
William Prescott Chair of Animal Science, University of Liverpool (1998 to present).
Professional roles
BBSRC Bioscience for Health Strategy Advisory Panel (2015-2016)
President for the Association for the Study of Animal Behaviour (ASAB, 2010-2012)
BBSRC Basic Bioscience Underpinning Health Strategy Advisory Panel (2011-2014)
BBSRC Appointments Board (2007 - 2013)
BBSRC Animal Welfare Programme Steering Committee Chair (2006 - 2012)
BBSRC Healthy Organism Strategy Panel (2005 - 2009), Deputy Chair 2009
National Centre for 3Rs Board (2004 - 2010)
National Centre for 3Rs funding panel, Deputy Chair (2004 - 2010)
Royal Society Use of Animals in Research Committee (2004 - 2009)
MRC 3Rs funding panel (2004)
BBSRC Animal Sciences Committee (2000-4, Deputy Chair from 2002)
BBSRC Animal Welfare Coordinating Committee (2000-2004)
Laboratory Animals Editorial Board (2000-2002)
Universities Federation for Animal Welfare Council (1996-2002)
ASAB Ethical Committee Secretary and Council Officer (1995-1999)
ASAB Council (1992-1994)
ASAB Ethical Committee (1991-1994)
Animal Behaviour Consulting Editor (1993-1996).
At the University of Liverpool:
Institute of Integrative Biology Management Team (2010 - 2015)
Strategic Research Positioning (2009)
Veterinary Faculty Research Committee (2009 - 2010)
University Research Development Fund (2006 - 2009)
University Home Office Designated Premises Group (2004 - )
Veterinary Faculty Ethics Advisor (2003 - 2007)
Head of Animal Husbandry Division (2003 - 2006)
University Animal Welfare Committee (2000 - )
Faculty Research Committee (1998 - 2005, 2009 - 2010)
Head of Mammalian Behaviour & Evolution Group (1998 - )
Postgraduate students
Holly Coombes (2016-2020) Genetic signals underlying individual and kin recognition in mammals
Alexandra Jebb (2015-2016) Urinary proteins in bank voles
Rhiannon Bolton (2015-2019) Proximate mediators of competitive behaviour in cooperatively breeding mammals
Rutendo Wazara (2015-2019) Social welfare of captive Asian elephants
Alice Maher (2014-2015) Scent mark advertisement in short-tailed field voles
Grace Loxley (2014-2017) Exploration & analysis of the semiochemical proteins in wild rodents
Nicola Davidson (2013-2017) Reducing the impact of rodent control on non-target species
Rebecca Jenkin (2013-2014) Conservation strategies for harvest mice
Liane Hobson (2012-2016) Dispersal and social competition in mammals
Vicky Lee (2011 - 2015) Identification and quantification of major urinary proteins
Becca Hardman (2011 - 2012) Chemical communication in intrasexual competition
Ben Payne (2011 - 2015) Impact of climate change on African antelopes
Emmanuel Agirira (2011 - 2014) Multi-agent based simulation for multi-entity modelling
Rachel Spencer (2011 - 2013) Communication and social structure in harvest mice
Helen Bayram (2010 - 2014) A proteomic study of sperm competition in mammals
Kelly Gouveia (2010 - 2014) Taming anxiety and variation in laboratory mice
Jenny Unsworth (2009 - 2013) Variation in urinary lipocalins
Emma Hoffman (2009 - 2013) Role of neurogenesis in sexual recognition and assessment
Andrew Holmes (2008 - 2012) Genetic kin recognition mechanisms in rodents
Lisa Bottell (2008 - 2013) Co-operation and conflict in communal offspring care
Katie Edwards (2008 - 2012) Behaviour and reproduction in Eastern black rhinoceros
Jennifer Platt (2007 - 2011) The molecular basis of individuality in chemical communication
Laura Hogg (2007 - 2008) Communication and reproductive strategies in rodents
Michael Garrett (2006 - 2010) Oxidative stress and sexual selection in mammals
Jean Francois Lemaitre (2006 - 2009) Sperm competition in bank voles
Stuart Armstrong (2005 - 2009) Rodent urinary lipocalins
Sarah Docherty (2005 - 2008) Social structure and communication in harvest mice
Malgosia Behnke (2004 - 2008) Behaviour and disease transmission in dairy cattle
Amy Sherborne (2004 - 2007) Causes and consequences of MHC variation
Stuart Becker (2003 - 2006) Behavioural detection of infection status
Sarah Cheetham (2003 - 2006) Chemical communication and female mate choice
Julia Lacey (2002 - 2005) Influence of olfactory environment on laboratory mouse welfare
Dan Bray (2000 - 2004) Host-parasite interactions in the common shrew (Sorex araneus)
Rhian Lewis (1999 - 2003) Responses of laboratory mice to the home cage environment
Nick Malone (1998 - 2003) Signalling competitive ability by male house mice
Caroline Payne (1997 - 2001) Social modulation of urinary semiochemicals in mice
Charlotte Nevison (1996 - 1999) Environmental enrichment for laboratory mice
Tracey Rich (1995 - 1998) Mechanisms of olfactory communication
Samantha Gray (1994 - 1997) Habitat structure and social behaviour in house mice
Tomas Landete-Castillejos (1993 - 1997) Chemical communication in wild Norway rats
Back to: Mammalian Behaviour and Evolution