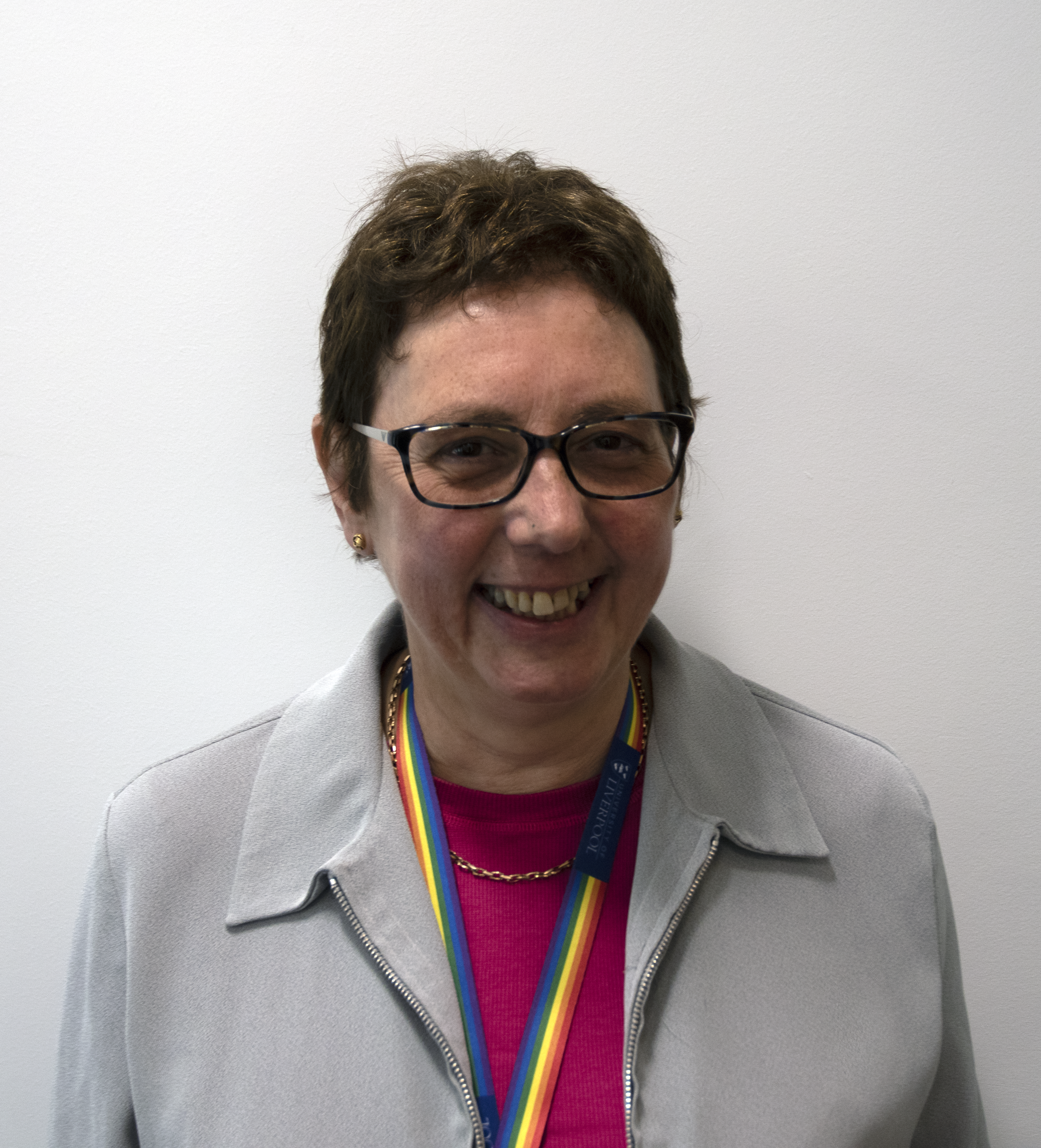 Dr
Lesley
Iwanejko
PhD GDL BVC PGCertHE SFHEA
Senior Lecturer in Genetics
Musculoskeletal & Ageing Science
Research
Oxidative DNA Damage/Repair, the Circadian Clock and inflammaging in Sarcopenia and Inflammatory Lung Disease
My background is in studying DNA damage and recombination, specifically in relation to ageing, specifically sarcopenia. I currently have projects investigating potential therapeutic targets and regimes in the recently identified signalling pathway that links repair of oxidative DNA damage by OGG1 and NFkB induced inflammation in both the lung and skeletal muscle.

Research Grants
Bench fees 201285405
ROYAL EMBASSY OF SAUDI ARABIA CULTURAL BUREAU IN LONDON (UK)
October 2017 - September 2020
Cloning and characterisation of enzymes required for the in vitro synthesis of the antimalarial artemisinin.
MEDICAL RESEARCH COUNCIL (MRC)
September 2002 - August 2003
A PCR based technique for cloning the sites of oxidative DNA damage and measuring the 'in vivo' protective effects of dietary antioxidants.
MINISTRY AGRIC/FISHERIES/FOOD
April 1998 - May 2001
Sensing and the biological response in plants (SENSIBLE).
EUROPEAN COMMISSION
April 2006 - March 2010
Research Collaborations
Ann McArdle
Project:
Oxidative DNA damage and repair in sarcopenia.
Internal
CIMA funded project to study the role of 8oxoG:OGG1:NFkB signalling and myokine synthesis in sarcopenia in aged mouse models.
Vanja Pekovich-Vaughan
Project:
Circadian Clock and Oxidative DNA Damage/Repair in Asthma and COPD
Internal
We are studying links between the Circadian Clock, repair oxidative DNA damage and inflammation in asthma and COPD.
Dr Daryl Shanley
Project:
Systems modelling oxidative DNA dmage, repair and myokine expression in sarcopenia
External
: University of Newcastle
CIMA funded project to model the role of 8oxoG:OGG1:NFkB signalling and myokine synthesis in sarcopenia.