Fiona Cullen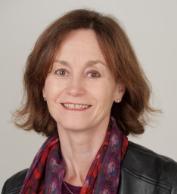 Fiona is an executive with 30 years' experience in the Technology and Telecommunications sectors.
She currently leads the Microsoft Services and Support business in the UK helping their customers and partners to digitally transform their businesses. Prior to that she has held a variety of software and services leadership roles with IBM, Centurylink and HPE across the EMEA region. She is a passionate believer in how technology with the right balance of leadership, cultural change and innovation can help unlock opportunities within all companies.
Fiona is an alumna of Liverpool University having graduated with a medieval and modern history degree and is also a Trustee of the Rambert Dance Company and Street Child United.