Barry Flynn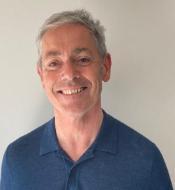 Having been raised in Newcastle Upon Tyne, Barry first came to Liverpool University in 1976 to study Biochemistry, graduating with First Class Honours in 1979. He joined the Liverpool office of Arthur Young, a precursor firm of EY LLP the same year, qualifying as a Chartered Accountant in 1982. Whilst at Liverpool Barry was seconded for a year to an Enterprise Agency based in St Helens, supported by public sector money, Pilkingtons and a number of other major businesses based in the area. He transferred to Birmingham office in 1987 to take up a two year role as full time assistant to the UK Managing partner, responsible for around 35 offices from Aberdeen to Barnstaple. Whilst in the Midlands he used this experience to gain an MBA with distinction from IMC in 1992. After a spell in the London office he returned to the North West as a partner in 1994.

Throughout his career Barry has had a major focus on Entrepreneurial Growth Companies, from VC backed start ups through FTSE 250, providing advice to Boards on governance, risk management, control environment and organisational development. He also inevitably ran the audits of the UK operations of the firm's global clients. His clients covered a broad spread of industries, including property and construction, hotels and hospitality, energy, mining and mineral extraction, and manufacturing and engineering. Above all he has enjoyed working with Life Sciences and technology companies since the mid 1980s.

For several years in the 1990s Barry headed up EY's UK Life Sciences industry focus group, customising services to meet the particular needs of these companies, training staff, producing thought leadership and industry insights and presenting at various industry events, as well as advising and auditing numerous life sciences businesses from start ups to listed companies. He was closely involved with the Liverpool University Bio-Incubator from its inception, and also worked with the Manchester University Bio-innovation Centre and Manchester Business School. He was a member of the NW Development Agency's Life Sciences Steering Committee until it was reorganised into a broader cluster group.

In the late 1990s he helped set up, and then subsequently ran, the UK firm's internal 'dotcom' incubator, FuturE-Wealth, until it was sold to Cap Gemini with the management consulting business to comply with regulatory requirements. Its purpose was to provide intense cross-service line support to internet based start ups to take them through to commercial viability.

Having run the audit service line for the North region for four years, Barry returned to Liverpool in 2003 as office managing partner, a position he held until his retirement. For 6 years from 2004 he was the Firm's sponsoring partner of the Lancaster University 'EY degree', working with their Business School and the Institute of Chartered Accountants in Scotland, to simultaneously provide a degree in accountancy, qualification as a chartered accountant, a year's work experience with EY and, for some graduates, a job with the firm as a newly qualified chartered accountant. He also took up a number of Liverpool based roles, including National Museums Liverpool and Liverpool Support.

In 2008 Barry obtained an executive coaching qualification within EY, and in his last years with the firm coached or mentored over 100 of his fellow partners to support them in dealing with a broad range of challenges. Following his retirement in 2015 he continued his work with partners and coached a number of senior executives in industry as a self-employed consultant.

Also in 2015, Barry was appointed Chair of the UK Haemophilia Society, a Charity working on behalf of the community of people with a range of inherited bleeding disorders. As a severe Haemophiliac himself this appointment was a personal landmark. In his 4 year period in office the charity achieved record revenues and reserves and delivered on its strategic objectives, most significant of which was hosting a successful Global Congress in Glasgow where over 5500 care providers, pharma, people with bleeding disorders and their national member organisations from around the world came for 5 days to network, learn and be inspired, and also helping to force the UK government to announce in 2017 the Statutory Public Inquiry into the contaminated blood scandal, which is still currently in progress.

In 2018 Barry was elected VP Finance of the World Federation of Haemophilia Societies, which represents 168 National member organisations just like the UK Society, and aims to close the gap in the standard of treatment for people with bleeding disorders between the developed and developing worlds. Currently more than 70% of the world's Haemophiliacs receive no diagnosis or treatment and either live short lives and/or have life limiting disabilities. The charity advocates, trains, increases diagnosing capacity and provides donated treatment to countries who can't afford it.

Since 2016 Barry has also been non-executive director of Business Finance Solutions Ltd, a FSA regulated subsidiary of The Manchester Growth Company, which provides funding and support services to small businesses based in the Greater Manchester region.

When not busy in one of the above roles, or helping out with children and grandchildren, Barry draws and paints, is an avid reader, cinema and theatre goer, deludes himself that he is an amateur archaeologist, visits museums and art galleries wherever he is, and is an armchair sports enthusiast.