Peter Anthony James 1945-2021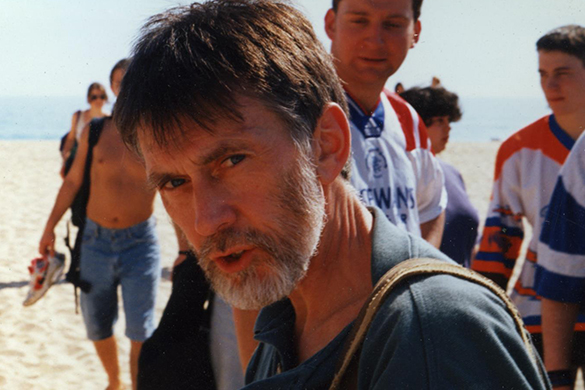 Peter Anthony James 1945-2021
Peter James was a significant figure in the Geography Department for over four decades. He was a graduate of the then University College Swansea, University of Wales in 1966 and was awarded an MSc from the University of Saskatchewan. He subsequently obtained a PhD by publication from the University of Liverpool. Following a post in Nottingham, working with the eminent geomorphologist Professor Cuchlaine King, Peter was appointed to a lectureship in geography at Liverpool in the early 1970s, specialising in soil science. Equally adept in the laboratory as in the field, Peter James was a fine, committed and influential teacher who convinced many students of the benefits of an academic career and formed numerous lasting friendships. His lectures and seminars were greatly enjoyed by students and staff, becoming entranced by his detailed elaborations of soil as an integrator of process and change at the human-environment interface.
Peter was regarded as one of the more significant pedologists of his generation whose work was characterised by precision, attention to detail and 'hard graft', especially in difficult field situations. He made major contributions to: the study of Lake Annecy in France with Frank Oldfield, David Siddle and others; worked on Arctic, dune and Himalayan soils; with perhaps his most significant contribution being to the soils of southern Europe. With regards to the latter, work in Portugal, Spain and on Italian volcanic soils is notable but Peter's signal achievement lies at the interface between soils and archaeology, with his pioneer application of soil science techniques to ancient Grecian sites being seminal.
At a more personal level, there can be few more convivial, loyal and considerate colleagues with whom one could work. Indeed, as in my own case, colleagues quickly became close friends. Equally polite to all he met, Peter was true gentleman scholar who will be sadly missed, but whose influence will continue to affect for good the lives of many. Peter was proud of his Welsh heritage and his family, who were central to his life. They can take pride in a man who was both a successful academic and a fine example to all.