Launch of new Housing & Community Planning MA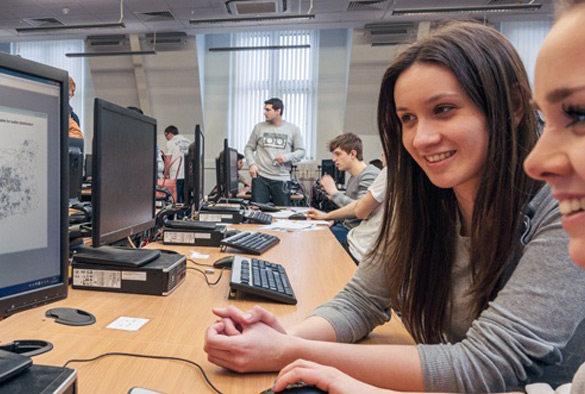 The University of Liverpool is delighted to announce the launch of a new postgraduate programme: an MA in Housing and Community Planning.
Based in the Department of Geography & Planning, the programme is focused on the theory and practice of housing and community planning at local, national and international scales. The programme consists of specialist modules related to planning for housing, community planning techniques, and a significant professional practice module, where learning and skills are applied to and in real world work-based scenarios, in addition to learning that places this in the context of theoretical and practical spatial planning challenges and issues of social and spatial justice. The programme's strong emphasis on engagement with and study of professional practice reflects its focus on graduate employability and skills development. Learning, teaching and assessment is designed to support the development of transferable skills, including digital fluency, critical analysis, report writing, and field work.
The MA in Housing & Community Planning is available on a full-time (one year) or part-time (two years) basis and will be delivered by a team of international renowned experts in the fields of housing and community planning. Lecturers are actively involved in learned societies such as the Housing Studies Association, hold editorial roles within prestigious journals such as Town Planning Review and the International Journal of Housing Policy, and are based within the Department of Geography & Planning, home to the world's first planning school.
For further details, please consult the programme overview or contact Dr Tom Moore (Programme Director): Thomas.moore@liverpool.ac.uk.