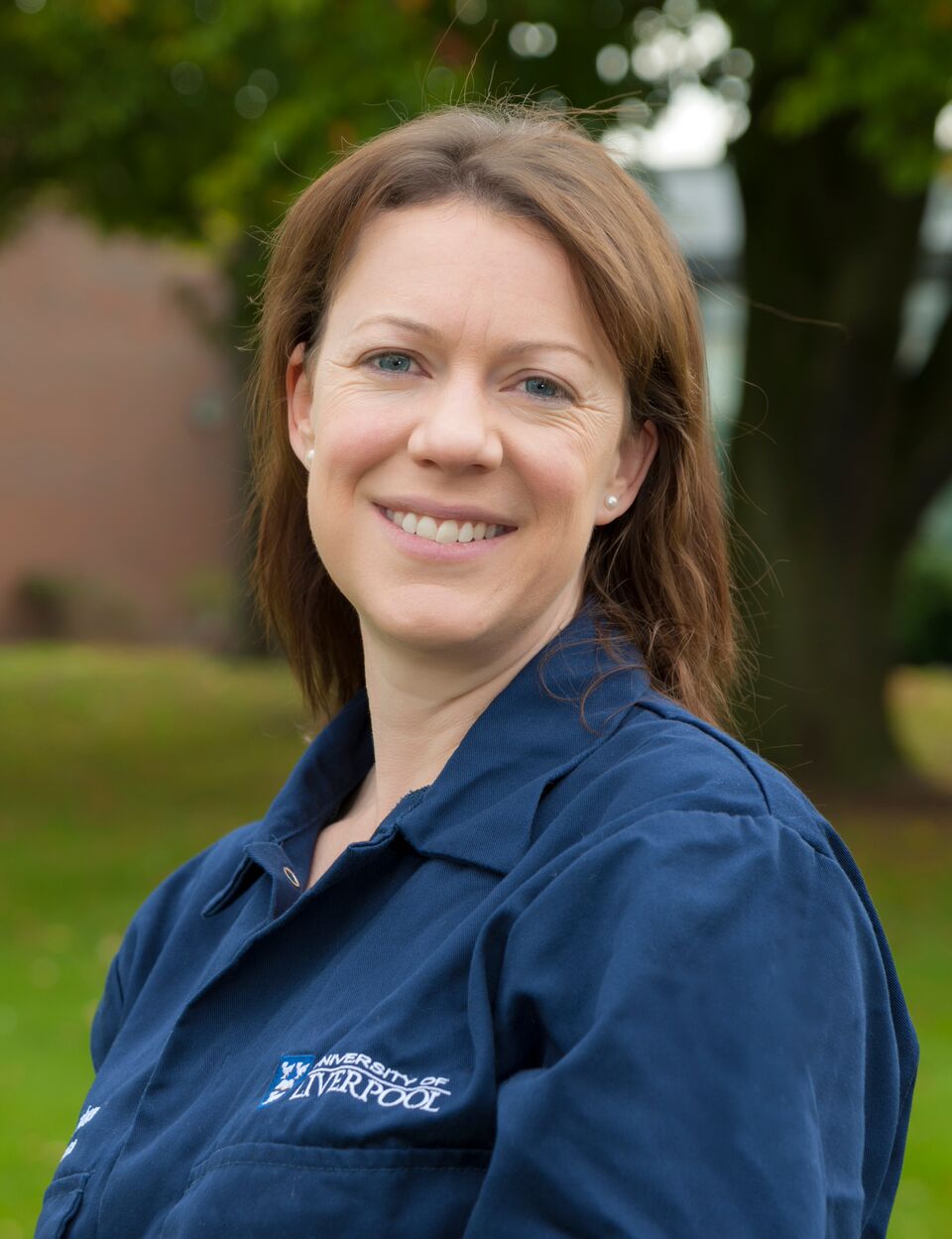 Professor Debra Archer
Professor of Equine Surgery and Head of Surgery
BVMS PhD CertES(Soft Tissue) DipECVS FRCVS FHEA
0151 794 6041
Biography
Debbie graduated from the University of Glasgow in 1996 and worked as a veterinary surgeon in mixed and equine practice in the UK for 4 years prior to completing an equine surgical residency at the University of Liverpool in 2003. Debbie gained the RCVS Certificate in Equine Surgery (soft tissue) in 2003 and the ECVS Diploma in Equine Surgery in 2004. She then completed a PhD between 2003-2006 investigating the Epidemiology of Colic at the University of Liverpool. Debbie was appointed as Senior Lecturer in Equine Soft Tissue Surgery at the University of Liverpool in 2006 and was subsequently was appointed as Professor of Equine Surgery and Head of Equine Surgery at Liverpool in 2013. She divides her time between equine clinical work and teaching at the University's Equine Hospital and research within the Department of Epidemiology and Population Health, Institute of Infection and Global Heath.
Debbie is a European and Royal College of Veterinary Surgeons Specialist in Equine Surgery and was awarded a Fellowship of the Royal College of Veterinary Surgeons in 2017. Her clinical interests include all aspects of equine emergency care, surgery of the abdomen, head, neck, urogenital tract and skin, laser and laparoscopic surgery and imaging of the head. She has a particular interest in colic surgery and is the lead investigator on an international Randomised Controlled Trial (CHARIOT lidocaine project) and the international colic audit (INCISE project). Debbie is an active researcher and holds a number of grants investigating various aspects of equine health and welfare, including research into vector-borne diseases of horses and understanding horse owner decision-making about equine health.
Debbie has published over 65 papers, has presented her research at multiple international conferences and she has given talks on equine colic and equine surgery worldwide. She has written multiple book chapters and is the author of 'Equine emergencies for veterinary surgeons'. Debbie was Head of the veterinary emergency clinic at the London 2012 Olympic and Paralympic Games and is a treating vet at international 3 day events. She is a horse owner and rider and is also a regular contributor to veterinary related articles in the UK and international equine press.
Clinical Interests
Abdominal surgery - gastrointestinal & reproductive
Upper respiratory tract imaging and surgery
Laser surgery
Laparoscopic surgery
Critical care
Teaching
Undergraduate and Post-graduate teaching of equine surgery
Holds the Certificate in Professional Studies (distinction) in Learning and Teaching in Higher Education
Teaching of veterinary students and veterinary surgeons in Ukraine and Romania and training of veterinary technicians in The Gambia (Gambia Horse and Donkey Trust)
Research interests (click here for full research profile)
Epidemiology & evidence-based veterinary medicine
Equine infectious diseases, including research into African Horse Sickness
Gastrointestinal surgery, physiology and parasitology – microbiome and metabolomics
Equine Welfare - developed & developing world
Veterinary sociology – understanding how people make decisions about care of their horses