Professor Marie-Jeanne Rossignol to visit Liverpool's Eighteenth-Century Worlds Research Centre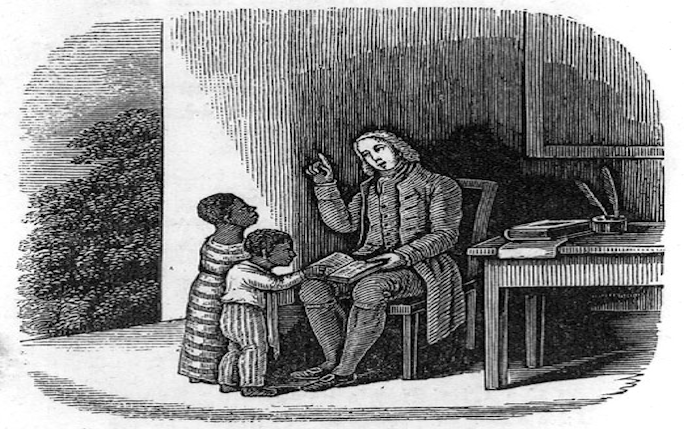 The School of Histories Languages and Cultures are delighted to announce that Professor Marie-Jeanne Rossignol will be visiting Liverpool's Eighteenth-Century Worlds Research Centre and History Department between 20th and 24th November 2017.
Professor Marie-Jeanne Rossignol will join us on an Erasmus+ exchange for the week from the Université Paris Diderot (Paris VII), where she teaches English and American Studies. She is a specialist of the Early American Republic, and is currently working on a history of antislavery in North American and France before 1830 from an Atlantic perspective. She is the author most recently of The Atlantic World of Anthony Benezet (1713-1784): From French Reformation to North American Quaker Antislavery Activism (Brill, 2016), the first scholarly study dedicated to Anthony Benezet, a key figure in the Atlantic antislavery movement.
While in Liverpool, Professor Rossignol will be contributing to undergraduate modules on the Enlightenment (run by Mark Towsey) and the Atlantic Revolutions (Cheryl Hudson), and to an MA session on the Eighteenth-Century Worlds MA.
She will also be offering a Research Seminar jointly-hosted by the Eighteenth-Century Worlds Research Centre and the Centre for the Study of International Slavery (Thursday 23rd November, @ 5pm in the Arthur West Room, 9 Abercromby Square). The paper will be titled 'Lost in Translation': Transatlantic Antislavery in the Age of Revolutions Reconsidered through the Case of Anthony Benezet'.
Finally, Prof Rossignol will lead an informal workshop for postgraduate students (hosted by Liverpool PhD student Sophie Jones) on 'Working with Egodocuments, Childhood and the Self'. MA and PhD students will offer informal lightening presentations on their research topics, and Prof Rossignol will lead a discussion on her translation of the childhood diary of Benjamin Franklin Balche (Tuesday 21st November, @ 10am in Rathbone Room, Cedar House). MA and PGR students interested in taking part in the informal workshop should contact towsey@liverpool.ac.uk for further information.
ECW has long-established links with Paris VII, and Prof Rossignol visit is intended to reinvigorate our connections, promote the MA exchange between UoL and Paris VII, and explore areas of further collaboration.