About us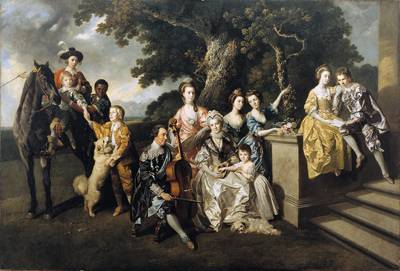 Eighteenth-Century Worlds (ECW) is an interdisciplinary research centre, which aims to promote research in the political, social, economic, intellectual, and cultural life of the 'long' eighteenth century (1650-1850).
Taking as our starting point our location in Liverpool, Britain's eighteenth-century boom town and hub of the transatlantic trade in goods and people, we have a particular interest in the international and global dimensions of the period, and also in material culture.
We study eighteenth-century Britain, Europe, and the world from a variety of disciplinary, cross- and interdisciplinary approaches, including English, French and German studies, philosophy, social, cultural and business history, the history of science, music and slavery studies, and we deliver undergraduate and postgraduate teaching that draws directly on our research.
Partners
ECW is part of the History Department of the School of Histories, Languages and Cultures, but our members include scholars and postgraduate students in the departments of History, English, Modern Languages and Cultures, Classics, Philosophy, Music and Geography, as well as curators at National Museums Liverpool.
Collaborations
In many activities we collaborate with our sister research centres, the Centre for the Study of International Slavery and the Liverpool Centre for Renaissance and Early Modern Studies.
Through our partnerships with National Museums Liverpool and other cultural providers we aim to act as a dynamic coordinating forum for eighteenth-century studies across the University and the city, and we are also constantly developing teaching and research links with universities and centres abroad.
We participate actively in the work of national subject networks (the British Society for Eighteenth-Century Studies, the Northwest Early Modern Seminar) and of the International Society for Eighteenth-Century Studies.