Researchers from the Centre of Excellence for Long-acting Therapeutics featured prominently in leading scientific journal for clinical infectious diseases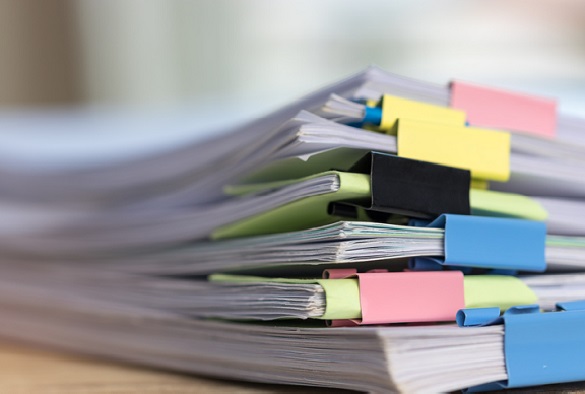 Researchers from the University of Liverpool's Centre of Excellence for Long-acting Therapeutics (CELT) have published with their international collaborators in the latest supplement for Clinical Infectious Diseases, demonstrating the crucial impact their innovative research has on the advancement of long-acting medicines on a global scale.
---
By repurposing existing medicines into slow-release formulations, where drug effectiveness can be sustained over several months, long-acting injectable (LAI) technology has the potential to improve the outcomes for treatment and prevention for numerous healthcare needs. CELT has received funding to run significant programmes on infectious diseases such as HIV, malaria, Hepatitis C and tuberculosis, which particularly impact low- and middle-income countries.
A unique approach to research
Combining world-leading research from the University's Faculty of Health and Life Sciences and Faculty of Science and Engineering, CELT is the first research centre of its kind in the world. As world-leading innovators, CELT scientists aim to broaden the knowledge of long-acting medicines in order to change the way both chronic and acute diseases are treated on a global scale.
In 2020, CELT were awarded a £30.5 million ($40m) grant by global health agency Unitaid to lead an international research consortium, developing long-acting formulations for malaria and TB prevention, as well as a single-injection cure for hepatitis C as part of the LONGEVITY project.
Professor Andrew Owen, Co-director of CELT said "The LONGEVITY project is making huge progress despite the challenges of the pandemic. The past three years have seen preclinical proof of concept established across the target disease areas, patents have been licenced to the Medicine Patent Pool to establish downstream equitable access in low- and middle-income countries, and formulations are being translated to enable future clinical trials"
A number of articles featured in the Clinical Infectious Diseases supplement authored by CELT scientists offer a compelling insight into the strategic approach adopted for the LONGEVITY project. The articles featured are outlined below.
---
'A Holistic Review of the Preclinical Landscape for Long-Acting Anti-infective Drugs Using HIV as a Paradigm'
Reformulating pre-existing medicines that are already used in LMICs is key to the LONGEVITY strategy. Using pre-existing oral medications is beneficial as the systemic efficacy and toxicity of the drug is already known. This means that it is already approved for use by regulators and there are fewer obstacles for ultimate translation of the products.
The strategies used in the preclinical characterization of LA formulations and delivery systems depend on their properties, the route and site of administration and the intended dosing interval. This review presents the standard model for pre-clinical assessment for long-acting drug candidates and how various risk factors must be evaluated because of the diversity of the characterisation process.
---
'Potential Impact of Long-Acting Products on the Control of Tuberculosis: Preclinical Advancements and Translational Tools in Preventive Treatment'
Tuberculosis (TB) is the second leading infectious killer after COVID19 (above HIV/AIDS). A key strategy of the global TB response, and the strategy adopted for the LONGEVITY project, is for latent TB infection.
Currently, oral regimens are administered for long periods and poor patient acceptability contribute to ineffective and underutilised prevention therapies. We are targeting a one-time injectable regimen to simplify administration for patients, and healthcare programmes to reduce incidence of active disease in low- and middle-income countries (LMICs).
This review outlines specific considerations and current preclinical advancements relevant for the development of long-acting technologies of TB drugs for treatment of latent infection like those that are candidates for the LONGEVITY project.
---
Prospects for Long-Acting Treatments for Hepatitis C'
Oral drugs for hepatitis C require an extensive regimen that can be difficult to maintain but cure rates with existing drugs are otherwise very high. LONGEVITY aims to replace oral pills with a single long-acting injection that would cure patients of the hepatitis C virus at the point of diagnosis.
The article offers a comprehensive overview of the impact that a long-acting injectable cure for hepatitis C will have on LMIC communities, including the significance for clinicians and public health as well as outlining the opportunities and challenges that come with long-acting drug development for a hepatitis C cure.
---
'The LEAP Process: Streamlining the Development of Long-Acting Products and Formulations for Infectious Diseases'
This article focuses on the Long-Acting/Extended Release Antiretroviral Research Resource Program (LEAP), which aims to encourage, promote, and accelerate the development of long-acting products for infectious diseases. LEAP is a first-of-its-kind research support programme that provides access to a broad set of scientific resources that include academic and industrial investigators, regulatory experts, and representatives of communities affected by various infectious diseases.
CELT runs the Modelling and Simulation Core Service, offering expertise covering both preclinical and clinical data. Preliminary modelling aims to characterise the feasibility of producing an LA formulation using either existing or novel drug delivery platforms, and the Core also addresses knowledge gaps relating to deployment of long-acting products in understudied populations.
---
'Considerations for the Use of Long-Acting and Extended-Release Agents During Pregnancy and Lactation'
Pharmacokinetic and safety data during pregnancy and lactation are often unavailable for new drugs; these data are vital to facilitate optimal drug use by pregnant and lactating women and women who may conceive. The absence of this data can ultimately reduce the number of patients, providers and programmes from adopting long-acting agents for infectious diseases in women of childbearing potential and to pregnant/lactating women. It is critical that we understand the pharmacokinetics/pharmacodynamics and safety of LA drugs during pregnancy.
This article reviews the circumstances in which pregnant and lactating women are likely to use and benefit from long-acting agents for a range of infectious diseases such as HIV, malaria, tuberculosis and hepatitis C. Important pharmacokinetic/ pharmacodynamic considerations and how key gaps in research can be addressed are highlighted.
Click here for access to all supplement articles via the Oxford University Press.
Follow us on our soocial media channels
---
The LONGEVITY Project is funded by Unitaid
The project also involves critical partners and collaborators in the Clinton Health Access Initiative, Johns Hopkins University, Medicines Patent Pool, Tandem Nano Ltd., Treatment Action Group and the University of Nebraska Medical Center