Visit GSI and FAIR Live – online!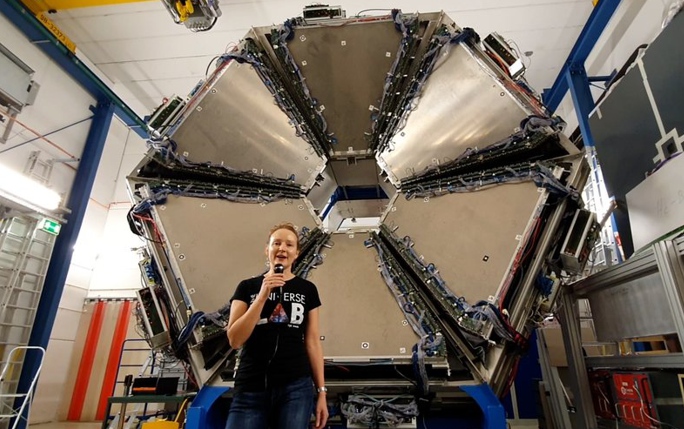 AVA Partner GSI - Helmholtz Centre for Heavy Ion Research, based in Darmstadt is the German national center for heavy ion research and hosts a large accelerator facility where high beam intensities for heavy ions are accelerated up to several GeV/u. Next to the GSI-complex, a worldwide unique accelerator facility is currently being constructed for heavy ions and antiprotons, the Facility for Antiproton and Ion Research (FAIR). The facility is designed for first class research in the field of atomic, nuclear and plasma physics, material sciences and biophysics and will be used to create and study matter in the laboratory that otherwise only occurs in the universe. GSI hosted AVA Fellows David Haider and Jeffrey Klimes during their research projects as well as many Fellows during their secondments.
Due to the Corona pandemic measures, visits to GSI's campus are currently not possible. Instead, they have organized online tours so that GSI and FAIR can be visit virtually. These tours have been very popular and as such a few more dates have been added to the schedule, including:
Thursday, 24 June 2021 14:00 CET / 13:00 BST (in German)
Thursday, 1 July 2021 14:00 CET / 13:00 BST (in English)
The live moderated events offer a comprehensive insight into current research and the experimental facilities at GSI/FAIR and allow individual questions to be asked, which will be answered by the presenters. Also included is an exclusive view at the mega construction site for the future accelerator center FAIR, one of the largest construction projects for research worldwide.
Following an introductory lecture, a guided video tour will take the participants to several research sites and facilities on campus: Among other things, the participants can visit the 120-meter-long linear accelerator UNILAC or the main control room online and learn a lot about the unique research at GSI and FAIR. Interesting facts inform about the construction of components for the international accelerator center FAIR, currently being built at GSI.
Detailed information on technical requirements and access to the digital discovery tour is available via www.gsi.de/en/besichtigung. Registration for the event dates is not necessary. Up to 500 people can participate.