GSI - Helmholtz Centre for Heavy Ion Research
Contact: Wolfgang Quint

Main control room © GSI, J.Mai
GSI Helmholtzzentrum für Schwerionenforschung GmbH, Darmstadt is the German national center for heavy ion research and member of the German Helmholtz association. The center hosts a large accelerator facility where high beam intensities for heavy ions are accelerated up to several GeV/u. A worldwide unique accelerator facility is under construction for heavy ions and antiprotons, the Facility for Antiproton and Ion Research FAIR.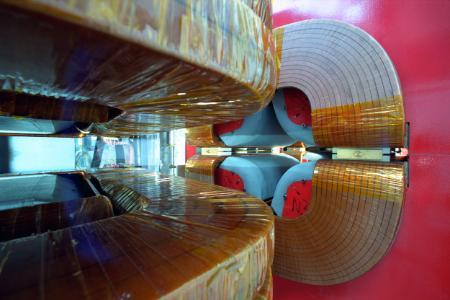 ESR magnet © GSI, A. Zschau
The facility will provide the highest power for many heavy ion beams worldwide. It is designed for first class research in the field of atomic, nuclear and plasma physics, material sciences and biophysics. With the future FAIR facility GSI will develop to an international large-scale research centre.