The LSA 2017 Yearbook Now Available to Order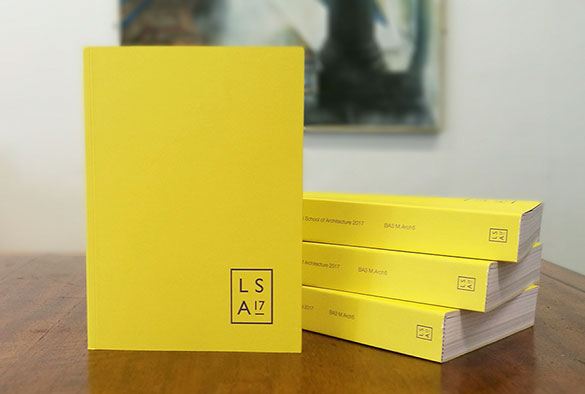 The LSA 2017 yearbook is a selection of student work from the graduating students of Liverpool School of Architecture, University of Liverpool. Work included is that of our third year Bachelor of Architecture students and fifth year M.Arch students. Included this year into the single book is work from the MA programme and prize winning dissertations. A taste of the Schools research is given with a selection of Final year PHD students. Head of School, Soumyen Bandyopadhyay, opens the text. The book is kindly sponsored by the School of the Arts and is collaboration between the School of Architecture and Liverpool University Press. The book can be pre ordered for collection on Graduation day 17th July and beyond.
Copies can be ordered here from the University online store.
Collection from:
Reception, School of Architecture, University of Liverpool,
Leverhulme Building, 25 Abercromby square, L69 7ZN.
All collections are to be accompanied by printed receipt
Queries to Benjamin Duvall at bduvall@liverpool.ac.uk.