In warm sunny weather with a light N or NE wind, I proceeded around Great Orme's head, across Llandudno Bay and then into Colwyn Bay. Current was slight but adverse. I decided to anchor in Colwyn bay at 1:15 in about 4m off Porth Eirias (this is a watersports centre). Since I had a slow leak in my infatable tender, I decided to stay aboard. Siesta time. The dilapidated Victoria Pier nearby has now been demolished and the area is fenced off.
Llandudno Pier; Porth Eirias watersports centre.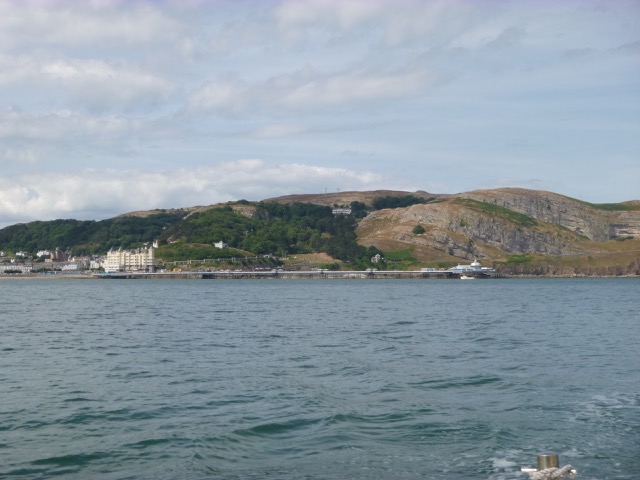 &nbsp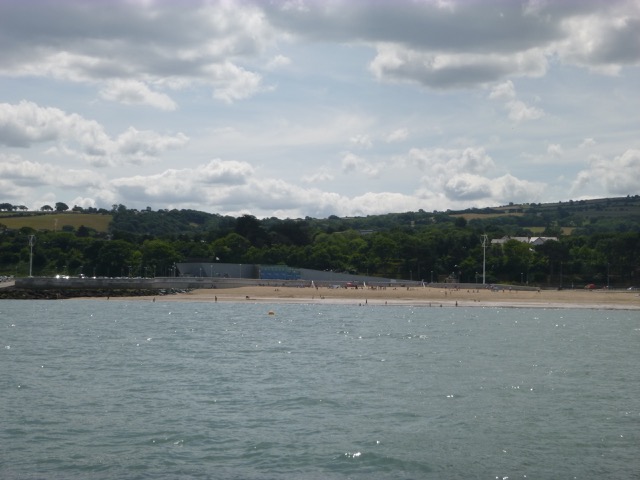 At 4:00, I lifted the anchor and continued slowly towards Liverpool with slack, and then favourable, current. &nbsp As I approached the north Wirral coast, I could see two groups of vessels active - presumably repairing the Western Interconnector which makes landfall at Leasowe. This work has taken a long time - see here in May.
Near the Wirral coast, I heard the Hoylake RNLI hovercraft calling the coastguard about an incident off Crosby. I could see the hovercraft buzzing along the shore line - it was odd to see a "boat" in places where it was too shallow (or even sand) for a conventional boat.
Vessel STEMHAT 82 (with tug LYDIA D) at work north of Hoyle Spit; Vessels WAVEWALKER 1 and WIND at work close to Leasowe Lighthouse.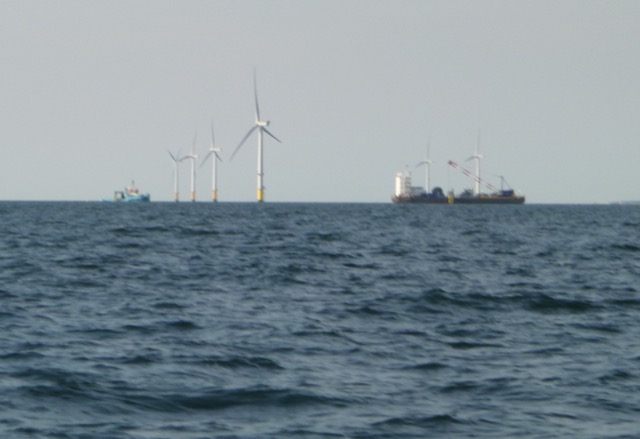 &nbsp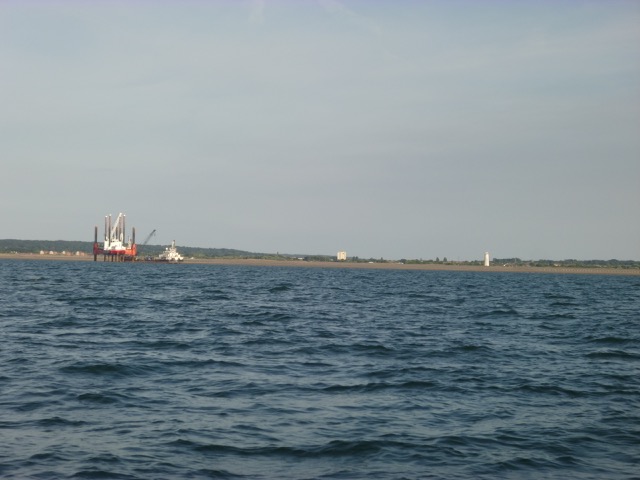 Perch Rock Lighthouse and Fort; CARDIFF and MSC SENA on in-river container berth with Brazil buoy in foreground.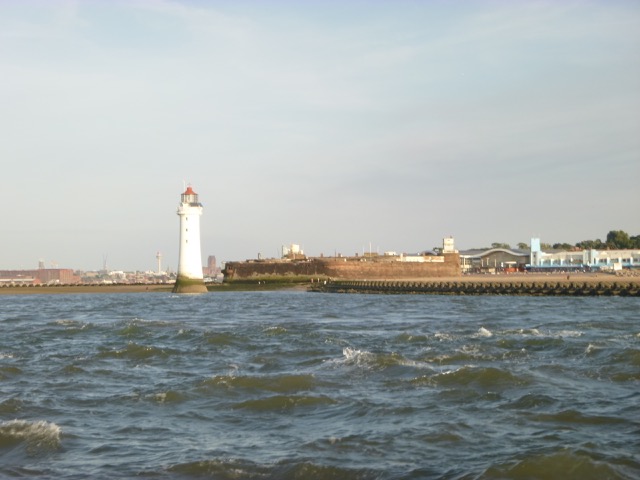 &nbsp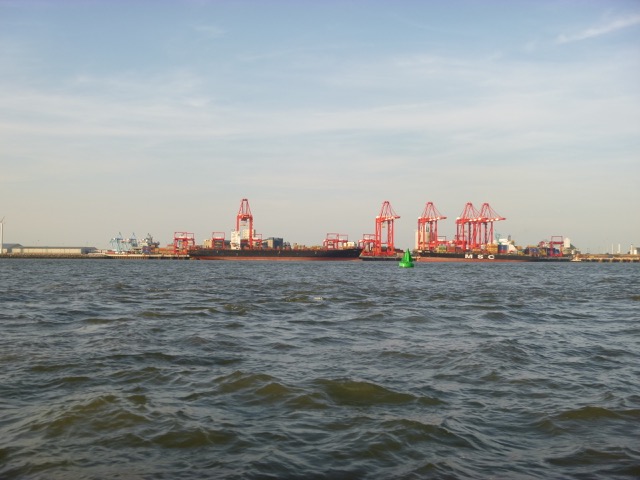 Coaster SMARAGD (reg ALKMAAR); Polar research Vessel (popular name Boaty-mac-boaty-face) under construction at Cammell Laird.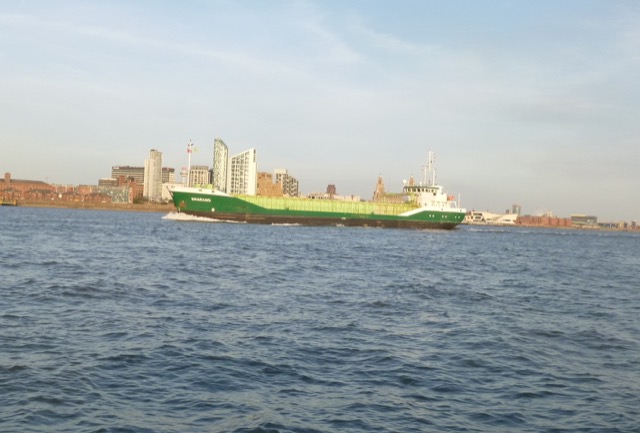 &nbsp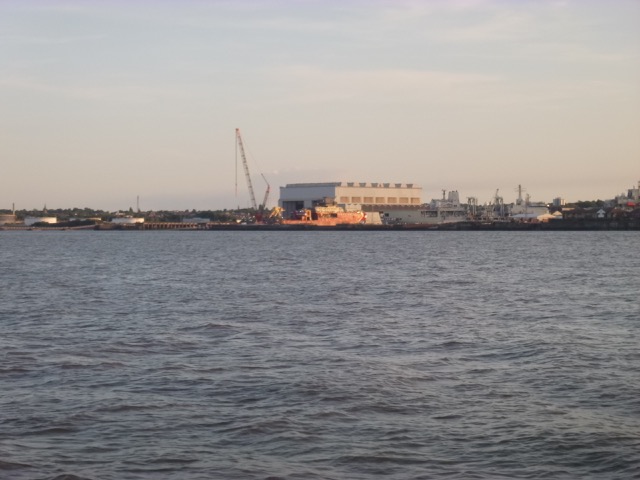 Lock in to Liverpool Marina at 8:52 with two fishing charter vessels and a yacht.
46 nm out, 55 nm back: total trip 101 nm.
A record of the depth and track of my voyages are available from teamSurv
If higher resolution versions of the above images are wanted, please contact me. All information given in good faith, but please do not rely on it.
Back to index here