Public engagement
We host a wide range of in-house public events aimed at attracting diverse communities to science and engineering. Liverpool Women in Science (LIVWISE) is a university initiative which celebrates, supports and promotes women in science, technology, engineering and maths (STEM). LIVWISE organises events, lectures, networking and development opportunities, working closely with industry partners, women in science and other STEM organisations. Every November, we organise the Liverpool Science Jamboree which has engaged over 2,000 Brownies, Cubs and Beavers from across Merseyside and received a Community Partner Award from Merseyside Scouts. Another example is the work of our Mathematics Department, who hosted a Leverhulme Trust funded Artist in Residence who transformed mathematical research into musical compositions.
Our "Antimicrobial Avengers" project was conducted in partnership with Liverpool John Moores University. We engaged and informed the public about issues such as climate change, coastal flooding, environmental pollution and the human impact on the world's ecosystems through a range of events including Big Bang Northwest and Earth Science Week and we contribute to public engagement festivals such the Liverpool River Festival, the Liverpool Tall Ships festival and Earth Day. Air quality was also the theme of a public arts programme we delivered in partnership with ENGAGE Liverpool, a social enterprise run by volunteers who live in the apartments of the Waterfront and City Centre.
Engagement with local cultural organisations
We engage with local cultural organisations to explore the boundaries between science, engineering and the arts. We have close links with the Foundation for Art and Creative Technology (FACT), who supported "Interaction Point" a public engagement project where pupils explored particle accelerator research. FACT also partnered with our physicists and CERN, the European Organization for Nuclear Research, on the art exhibition "Broken Symmetries".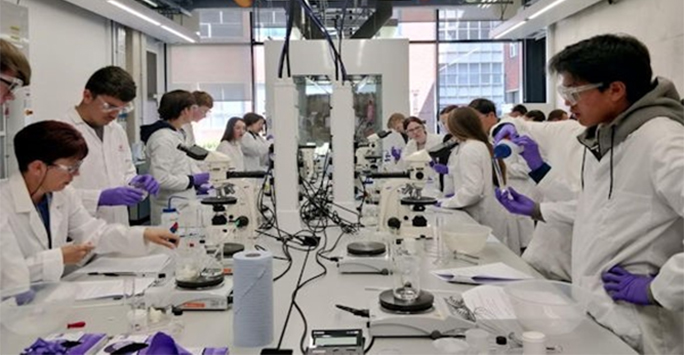 Our computer scientists provided their programming expertise to help produce 'Sprung a Leak', a multi-dimensional art installation at Tate Liverpool by the artist Cécile B. Evans. The `Flying while Fat' project, which centred on the experiences of fat airline passengers in terms of physical infrastructure and social attitudes debuted at Liverpool's DaDaFest with the video exhibited at the Bluecoat and Tate Liverpool.
Raising aspirations
We've created a well-established outreach programme aimed at raising the aspirations of young people in the local region and beyond. Our researchers interact with thousands of school children each year, bringing their science and engineering research into schools and colleges across the Merseyside region. We also work closely with the University's Widening Participation Team to deliver STEM activities to disadvantaged students from the Merseyside region, such as the Dangerous Science Summer School and the biennial STEAM Festival at the National Waterways Museum in Ellesmere Port. Our Girls in Maths initiative encourages post-16 female participation in mathematics, and targets schools with a low-uptake at Maths A-level. We collaborate with Maths Education on Merseyside to deliver maths masterclasses for year 8 and year 9 pupils, where they can extend and enrich their mathematical knowledge beyond the school curriculum.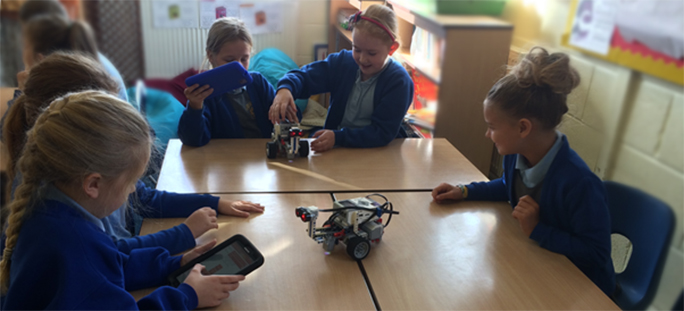 Lego Rovers is an interactive public engagement activity designed for key stage 2 and 3 children which teaches them about the challenges of remote control of planetary rovers. Our Materials Innovation Factory regularly hosts school tours and discovery days, where local pupils participate in group activities, and we work closely with the Royal Society of Chemistry and the Salters Institute to deliver several annual outreach events.
Case study: Tactile Collider

The Tactile Collider project is a collaboration with colleagues at the Cockcroft Institute at Daresbury Laboratory. The team has developed a unique workshop that educates people with visual impairments on particle physics. The workshop explores the science behind particle accelerators, the Large Hadron Collider and Higgs Boson, using specially developed tactile objects and fascinating soundscapes which allows participants to lose themselves in the world of particle physics. The team has visited over 20 schools, as well as selected museums and festivals, and this project received the Royal National Institute for the Blind Innovator of the Year award in 2019.
Back to: Faculty of Science and Engineering Civic Engagement Report