Open educational resources include teaching, learning and research materials in any medium (digital or otherwise) that reside in the public domain or have been released under an open license that permits no-cost access, use, adaptation and redistribution by others with no or limited restrictions. Resources include full courses, course materials, modules, textbooks, streaming videos, tests, images, software, and any other tools, materials, or techniques used to support access to knowledge.
OER relates to all levels of education, including Higher Education. In many cases open educational resources are built upon research findings. If as a researcher you wish to become an open science practitioner then it makes sense that your own educational resources maintain the same level of openness as your research. Other researcher/teachers could use your material to create new resources or adapt existing ones. The creation of educational resources can be seen as a cycle similar to the research cycle: find, compose, adapt, use, and share.
Centre for Innovation in Education – University of Liverpool
The Centre for Innovation in Education openly licenses its resources. The Centre recently adapted an openly licensed self-enrolment Canvas Course for staff.
TK-OERBASICS - CIE OER Basics, serves as an introduction to Open Educational Resources (OER), providing staff with new options for selecting textbooks and other resources so they can make the best decisions for their curriculum and realise the potential of using and publishing OER. This course is a self-paced version of the ASCCC OERI Introduction to OER Course and is available on the CIE on-demand course hub.
National Teaching Repository
The National Teaching Repository is a repository where colleagues can upload and share teaching resources, pedagogical research, approaches and ideas, including innovations and strategies. This not only helps others, but enables creators to gain recognition and acknowledgement and be able to evidence the impact of their work in practice.
The NTR is a platform where anyone can search and access hands-on, practical ideas and resources, off the shelf ready to use or for adaptation in their own settings.
Directory of Open Access Books

DOAB is a community-driven discovery service that indexes and provides access to scholarly, peer-reviewed open access books and helps users to find trusted open access book publishers. All DOAB services are free of charge and all data is freely available. Top subject areas include: Sociology; Politics and Government; Society and Culture; Social Research and Statistics; Human Geography; Migration, Immigration and Emigration; Political Science and Theory; Developmental Studies; Urban and Municipal Planning; and Crime and Criminology.
Knowledge Unlatched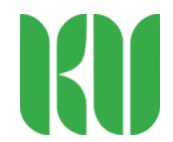 Knowledge Unlatched gives access to the Open Research Library (ORL)which includes Open Access book content from around the world on one platform, offering more than 14,000 Open Access books, on many varied subjects. Open Research Library is part of Wiley Publishing Group.
Open Textbook Library

Textbooks in the Open Textbook Library are free to use and distribute and are licensed to be freely adapted or changed with proper attribution. You can browse a wide range of subjects including Business, Computer Science, Law, Engineering, Medicine and Education.
Back to: Open Research