Since 2019, this project has been one of the key strategic priorities for the Faculty of Health & Life Sciences.
Project LIVE consists of four main areas of activity:
Recruiting new staff
Transforming Cedar House
IT Support for Operations
Communications and Engagement
Recruiting new staff
More than £2million has been invested in a major recruitment drive to significantly increase expert clinical input into teaching and curriculum development. New Professional Services staff have also been recruited in key areas such as communications, data analysis and learning technology.
This investment has resulted in the creation of a large number of new clinical and academic leadership posts, augmenting School's leadership structures. Recruitment began in early 2018, with interest received from over 300 clinical colleagues, both within the Faculty and in our partner NHS Trusts, who all expressed their eagerness to contribute to the programme.
With the recruitment programme now complete, these subject-experts will ensure that the School's teaching reflects both academic understanding and care in practice, across the extensive range of specialist and primary care disciplines.
Specially identified leadership will also support academic delivery in new curriculum themes, such as design and technology in healthcare and personalised medicine.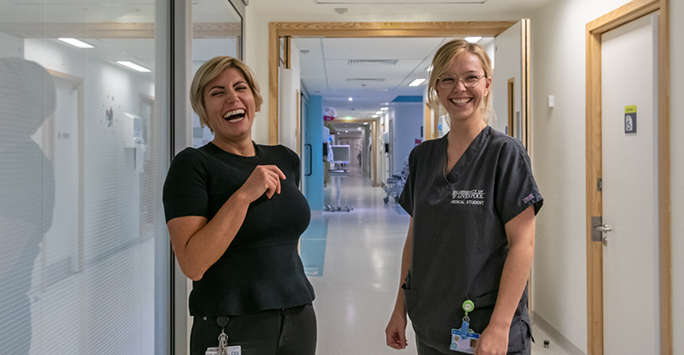 Transforming Cedar House
£5million was invested in refurbishing Cedar House, transforming the learning and social environment to create an attractive and engaging 'home' for our 1,500 student doctors.
A new-look Cedar House was unveiled in Semester 1 of the 2019/20 and the School was delighted to welcome the University's Vice Chancellor, Professor Dame Janet Beer, for a visit. The new additions include a brand new student hub, modern teaching spaces, anatomy revision room and group study spaces.
Planning approval for these exciting building works was secured in October 2018 and following the appointment of contractor the John Turner Construction Group (JTCG), work started at the end of that year.
The campus investment programme was focussed on enhancing the learning and social environment within the School, both within Cedar House, and also in respect of ensuring priority access for Medicine students to modern lecture theatre facilities.
The plans were informed by feedback gained from the student survey conducted in the 2018/19 academic year.
Outside of Cedar House, the School also secured priority access to one of the brand new lecture theatres within the new teaching hub on central campus for 2018/19.
Key aspects of the project include:
a new ground floor extension
the creation of a new student hub, with dedicated social spaces, where you can meet friends, relax and socialise
the creation of separate study areas on the ground floor, with IT facilities
enhanced teaching spaces across all six floors
a redeveloped courtyard space
use of contemporary design and stylish furniture to create a light, spacious and comfortable environment
improved access and connections between the student hub and the redeveloped courtyard
IT Support for Operations
Six IT systems projects are also being conducted under the aegis of Project Live.
Each is designed to improve the student experience, both directly, such as through the creation of a smartphone app to enable students to access timetable details, and indirectly, such as via a range of systems which will enhance the organisation and management of the programme in response to student feedback.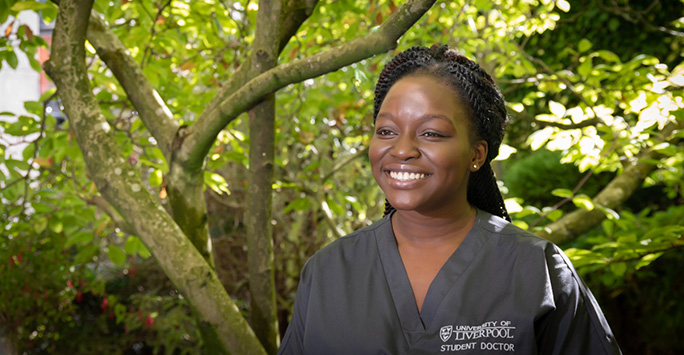 Communications and Engagement
In partnership with the University's central Marketing and Communications teams, we have been working to enhance how we engage with students - both prospective and current - and our NHS partners.
The key aims from this work are to:
Reinforce a partnership approach that prioritises student feedback and supports the development of a vibrant student community.
Develop a unique School of Medicine brand and exciting new marketing and promotional materials which reflect the School's aims, aspirations and heritage.
Increase our engagement with key stakeholder groups.
Project LIVE puts the experience and development of students at the core of our strategy. It recognises the importance of providing a high quality learning environment on campus to enhance the students' experience.
Professor Hazel Scott, Dean of the School of Medicine
Back to: School of Medicine