Spending Review 2020: Whitehall Knows Best?
Posted on: 26 November 2020 by Tom Arnold in Blog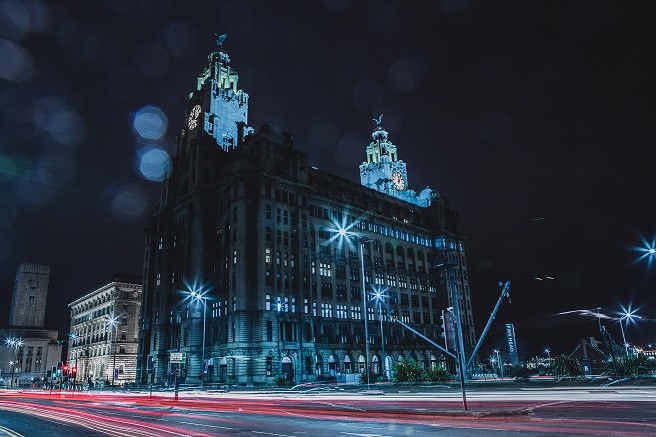 Heseltine Institute Research Associate Tom Arnold reflects on the Spending Review and its implications for the government's 'levelling up' agenda.
---
Heralded as an opportunity for the government to flesh out its 'Levelling Up' agenda, the Spending Review highlights the lack of clarity in the government's regional strategy.
Additional funding for infrastructure through the £4bn Levelling Up Fund is welcome, but the competitive bid process will be time-consuming for local authorities and place further pressure on stretched resources.
The provision of an effective 'MP veto' for local projects risks increasingly politically-motivated funding decisions and a further shift away from needs-based public policy.
Reform of the Green Book to emphasise the potentially transformational impact of infrastructure is welcome. However, this cannot be seen as a panacea for under-investment in infrastructure in many parts of England – spending decisions are inherently political.
The Spending Review continues a worryingly centralising trend. Elected mayors and combined authorities have been marginalised in recent weeks, and it is concerning that a 'Whitehall Knows Best' approach appears to be in vogue, contradicting promises to deliver more power to cities and regions.
Levelling up
The announcement of a £4bn Levelling Up Fund garnered headlines in many local and regional newspapers this morning, with money available for projects worth up to £20m. The Chancellor highlighted a range of mostly hard infrastructure that the fund could be spent on, including "bypasses and other local road schemes, bus lanes, railway station upgrades, regenerating eyesores, upgrading town centres and community infrastructure, and local arts and culture". The fund will be run centrally from Whitehall, managed by the Treasury, Department for Transport and Ministry for Housing, Communities & Local Government. 'Local areas' (presumably local authorities – there was little mention of mayors or combined authorities in either Sunak's speech or the accompanying Spending Review document), will bid directly for a share of the fund.
Investment in infrastructure is welcome and urgently needed to create jobs, with the Office for Budget Responsibility predicting a rise in UK employment to 2.6m by Easter 2021. However, there are several concerns emerging from announcement of the fund.
First, the fund appears too small to make a major difference in both aggregate terms and for funding of individual projects. Local authorities in England saw a reduction in funding from central government of 38% - almost £10bn – between 2010 and 2019. Liverpool City Council lost 63% of its budget in the same period. On the evening of the Spending Review, the leader of St Helens Council tweeted to report a £20m budget gap that means more services in the borough will be cut in 2020-21. A handful of relatively small infrastructure projects will not mitigate the local services and investment lost over the last decade, and the announced funding for Covid-related losses from business rates and council tax is unlikely to plug the gap. It is also concerning that the introduction of the UK Shared Prosperity Fund, designed to replace EU structural funds, appears to be delayed until 2022, and detail on its design is not expected until Spring 2021.
Second, the fund represents further entrenchment of competitive approaches to funding local services and investment. As a recent Heseltine Institute policy brief identified, the Treasury's preference for local government to submit bids for a fund controlled centrally, often for relatively small amounts of money, is hugely time consuming for local government officers. Research by the think tank Localis found competitive funding processes are also costly to the public purse, with an average cost per bid of up to £30,000.
Third, projects will only be funded if they receive support from the local Member of Parliament. MPs have long played an ambiguous role in determining local spending priorities, although the UK has for the most part avoided the most egregious pork barrel politics so common in the US Congress. Nevertheless, providing MPs with an effective veto on projects has potential to be hugely problematic, and could lead to more of the politically-motivated investment decisions made through the Towns Fund and criticised by a Public Accounts Select Committee report earlier this month. Project funding should be based on need and alignment with strategic national, regional and local priorities.
Performance of the Levelling Up Fund should be judged against earlier attempts at consolidating various government funding streams, most notably the Single Regeneration Budget (SRB), which ran from 1995 to 2001. By comparison, the SRB provided around £5.7bn of central government investment and spending was overwhelmingly targeted at areas that most needed it: an evaluation found almost a third of all SRB expenditure was targeted towards the 20 most deprived local authority districts, and the top 99 most deprived areas received almost 80% of the fund. Further detail on the criteria for receiving Levelling Up funds is expected in the new year.
Green Book Reform
Until fairly recently, interest in the Green Book was mostly limited to public policy academics and transport planners, but the interventions of Greater Manchester Mayor Andy Burnham's on the injustices of the document have raised its profile in recent months. At its most basic level, the Green Book provides guidance from the Treasury on how government departments should assess the value of public projects. Following a review launched at the Budget earlier this year, the updated guide will place greater emphasis on analysis of place-based impacts of projects and "support the delivery of strategic objectives, including levelling up".
Critics of the Green Book have suggested it favours investment in places that are already relatively prosperous. Emphasis on benefit-cost analysis and attempts to monetise all impacts, it is suggested, cannot fully account for the transformative effect of investment in underperforming areas. As a result, some have argued that the Green Book is structurally biased towards highly populated and business-dense regions such as London and the South East. In response, the Treasury has made a series of significant changes, most notably:
Clarifying the role of benefit-cost ratios (BCR) in determining the outcome of funding bids and other decisions on investment, taking a broader view on how projects will meet government objectives and impact on places.
Increasing emphasis on meeting strategic objectives, such as improving productivity across the UK.
Greater consideration of the transformational impacts of projects, such as substantial changes in population or economic activity. A new high speed rail link may, for example, encourage the development of new homes and businesses in a particular area.
Improved analysis of regional and local impacts, with guidance on how place-based impacts can be measured.
These changes have been welcomed by many in sub-national government, with Transport for the North welcoming a move away from an "outdated…formulaic cost-return calculation". The Green Book is, however, just a guide for policymakers. Spending decisions, and particularly those on infrastructure, are inherently political and determined by a host of electoral, ideological and parochial concerns. As the data analyst Tom Forth has demonstrated, successive governments have ignored BCRs when it suits them, so changes to the Green Book alone are unlikely to have a dramatic impact on determining where investment is targeted. Decisions on, for example, whether to fund the proposed Northern Powerhouse Rail network, will provide us with more of an answer on the government's infrastructure priorities.
Infrastructure, Freeports & Skills
Another much-discussed plank of the government's nascent regional strategy is the plan to move government departments out of Whitehall. Along with a proposed new Treasury campus away from London, with Darlington reportedly under consideration, the Chancellor announced proposals for a National Infrastructure Bank, "headquartered in the North of England". The bank is designed to support an updated National Infrastructure Strategy, which brings together a range of mostly previously announced schemes, including:
The Transforming Cities Fund, which supports city-regions outside London with funding for transport infrastructure.
£5bn to support high speed broadband.
Commitment to delivering HS2 (although recent reports suggest the Eastern leg of the scheme could be delayed by up to 20 years).
A pledge to "restore many of the rail services lost through the Beeching cuts of the 1960s".
The strategy also emphasises the importance of the government's freeports programme, which promises to bring "jobs, investment and prosperity to some of the most deprived communities across the four nations of the UK". Naturally, freeport locations will be determined through a competitive bidding process, which opened earlier this month. Successful bids will be announced next spring, with designation of freeport status anticipated by late 2021.
Housebuilding also receives a boost, with £2.3bn of new funding over the next four years, most of which looks likely to be loaned to housebuilders for land remediation, site assembly and infrastructure investment. A further £100m will go to non-mayoral combined authorities to release public sector land for development.
The economic hit of Covid-19 will be significant, and tackling long-term unemployment will be a challenge over the coming months and years. The newly announced Restart programme, which provides £2.9bn to help assist people who have been out of work for over 12 months, is therefore welcome. This new scheme follows launch of the Kickstart temporary job programme earlier this year, and additional funding for improving skills through the Plan For Jobs. Building on the lessons of what has worked well in the past will be crucial.
However, the funding landscape for local employment and skills policy appears increasingly complex, and the role of local and combined authorities is unclear in many cases. A pledge to provide £1.5bn in funding to improve buildings and infrastructure in Further Education institutes in England, for example, is not accompanied by detail on whether local leaders will have a say in how the fund is spent. Combined authorities cover the functional economic geography (labour market) of an area, which is a fundamental component to the effectiveness and capability of employment and skills interventions and aligning supply with demand. More clarity on the intersection of regional strategy and skills policy is needed in the Devolution White Paper, now rumoured to be pushed back until well into next year.
Conclusion
The Spending Review does not provide a huge amount of clarity on what the 'levelling up' agenda seeks to achieve. However, one thing is clear – the phrase is not interchangeable with devolution. For all the rhetoric of empowering local communities, the Chancellor's announcements were largely centralising in character, entrenching Whitehall control over local spending and reinforcing commitment to time-consuming and expensive competitive bidding processes.
Recent drawn out discussions with elected mayors over Coronavirus restrictions appear to have spooked the government and resulted in a return to Treasury-knows-best orthodoxy, in sharp contrast with the Prime Minister's promise last year to "do devolution properly". More seriously, the Spending Review offered no end to local government austerity, which will continue to hamper the ability of the places worst affected by economic and health impact of Covid-19 to build back better. Local government has played a crucial role in responding to the unprecedent effects of the pandemic, but the lessons of centralised command and control failure over recent months do not appear to have been heeded.
---